People and Property: NH Real Estate and Construction News Roundup
Downtown Manchester office-housing project begun, CATCH gets $20,000 grant … and more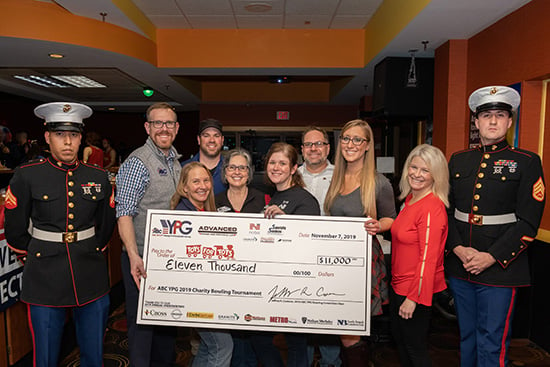 Thirteen Seacoast homes with sale prices above $1 million were reported sold in October – a record number of high-end sales – according to data from the Seacoast Board of Realtors. Nevertheless, October was the slowest month since April for single-family sales, which fell 7.78% from September and 20.1% from October 2018. Condominium sales for the year are off 5.7%. Available is off 9.9% from last year at 318 units, the lowest since May, according to the Realtors.
Merrimack County Savings Bank recently purchased $15,000 in tax credits through the New Hampshire Community Development Finance Authority in support of the Capital Regional Development Council's Brownfields Revolving Loan Fund. CRDC manages the U.S. Environmental Protection Agency-funded fund, which provides loans to businesses, nonprofits and municipalities throughout New Hampshire to support cleanup of environmentally damaged sites that are suitable for redevelopment. For more information about the fund, click here.
Scott Knowles of RE/MAX Bayside in Meredith was recently recognized for placing third among all RE/MAX agents in New Hampshire and 39th in New England for the first three quarters of 2019.
James E. Graham of Haverhill, president and CEO of Woodsville Guaranty Savings Bank, and Sarah Marchant of Brookline, community development director for the city of Nashua, have been named to the New Hampshire Housing Finance Authority's board of directors by Gov. Chris Sununu.
Matt and Jody Wilhelm of Manchester of Make It Better LLC have purchased 99-101 Manchester St. in downtown Manchester and are currently creating new office space for City Year New Hampshire and dormitory-style housing for AmeriCorps members serving in greater Manchester. When renovations are complete, AmeriCorps members will move into 15 units on the second and third floors of 99 Manchester St., which will include laundry facilities and a community kitchen. Rent is expected to be around $600 per month, which includes all utilities, Wi-Fi, and a parking pass at a nearby public lot. City Year New Hampshire will move into the first floor at 101 Manchester Street.
Manchester-based Cornerstone Construction is leading the renovations, which are expected to be completed by the end of the year.
Manchester-based GeoInsight Inc. has named Nikki Delude Roy as vice president. Prior to joining GeoInsight, Roy worked at Golder Associates as a senior consultant and New England and New York group leader specializing complex environmental challenges.
Concord-based CATCH Neighborhood Housing has received a $20,000 grant from the Lincoln Financial Foundation in support of the HOMEteam collaborative housing education program, a partnership between CATCH, NeighborWorks Southern New Hampshire, and Lakes Region Community Developers to provide residents throughout New Hampshire with tools and education for purchasing, renting and maintaining a home.
The Rollinsford Planning Board gave final approval on Nov. 14 to Lorax Sustainable Development to build a seven-lot subdivision on the banks of the Salmon Falls River on a site that is home to a historic 1851 Victorian estate property. Lorax plans to build a conservation-oriented subdivision in which a substantial amount of the site remains as permanently protected open space while the homes are located on the remaining portion of the site. Five home lots are currently available for purchase in addition to the original 19th century carriage house and the main Victorian estate home.