People and Property: New Hampshire Real Estate and Construction News
CBD chain leases five retail spaces in NH … and more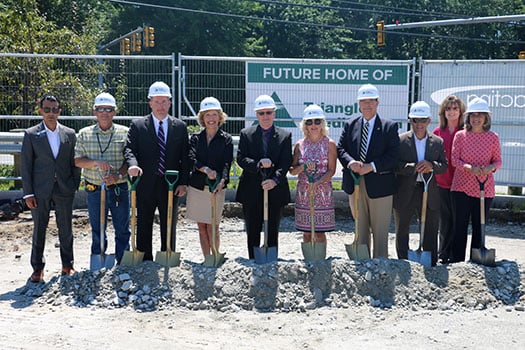 The Kane Company has teamed up with construction firm Procon in constructing a 65,000-square-foot Class A medical office building in Portsmouth. The building, to be known as the Portsmouth Medical Park, is adjacent to the Jackson Gray medical facility and close to Portsmouth Regional Hospital. Procon designed the four-story structure and is the construction manager on the project. Portsmouth Medical Park will be completed in summer 2020, said Michael Kane.
American Shaman, a chain of stores selling CBD products, has signed leases for five retail spaces in New Hampshire. The company has taken space at Londonderry Commons in Londonderry, South Willow Plaza in Manchester, North Broadway Crossing in Salem, 270 Amherst St. in Nashua and 77 Fort Eddy Road in Concord. Bryan Wright of Colliers International's Manchester office represented American Shaman in the transactions. He said the company is currently negotiating other deals and seeking additional locations in New Hampshire and expanding into Massachusetts.
The 60,000-square-foot office building at 6 Loudon Road in Concord has been sold for $5.6 million, according to Chris Norwood, who represented the seller, Manhattanlife Assurance Company of America. The building, home several businesses, including Bankers Life, GraphOn and Absolute Title LLC, was purchased by JP Irving LLC, dba Kelley Family Properties. "We saw a number of investors looking at this product and similar assets as they look for stable income producing real estate." said Norwood.
Brady Sullivan Properties has made donations to six charitable organizations in partnership with longtime commercial tenant, Northwestern Mutual: $5,000 to the Juvenile Diabetes Research Fund; $2,000 to St. Raphael Parish; $1,000 to Girls Inc. and $500 each to CASA NH, the New Hampshire Food Bank and Habitat for Humanity. Members of Northwestern Mutual's top-performing teams selected donation recipients based on their knowledge and experience with the important work they're doing in the community.
After a nearly five-year process, the 2,700-square-foot Grappone Conference Center in Concord has become LEED certified. The center has been using solar power since 2016, but changes put in place by from Warrenstreet Architects and Milestone Engineering and Construction has resulted in sustainable site features, including water efficiency, optimized performance, new lights, low emitting construction as well as waste management responsibility.
Ricetta's Brick Oven Ristorante, a family-owned pizzeria based in southern Maine, has selected Jewett Construction of Raymond, NH, to manage construction of a second location in Saco, Maine. The project will focus on transforming the old Kerryman's Irish Pub facility on Route 1 into a new Italian eatery following interior and exterior demolition work to accommodate a new architectural style throughout.
Concord-based engineering firm Sanborn, Head & Associates Inc. has to announced that James Chabot has joined the firm as a vice president. Chabot, who has 30 years of experience in solid waste engineering and groundwater remediation design experience, will be splitting time between the firm's Denver, Colo., and Phoenix, Ariz., offices.
Chapman Construction/Design recently completed a 4,000-square-foot fit-up for Cycle Gear's first retail store in New Hampshire at the Mall of New Hampshire in Manchester. Cycle Gear is a retailer of motorcycle apparel, parts and accessories.