Pennichuck OK'd for 22% rate hike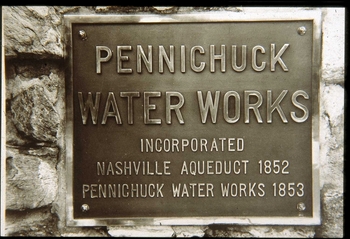 The New Hampshire Public Utilities Commission has approved a 22 percent rate increase for Pennichuck Water Works.
The increase will bring in an extra $2.4 million in annual revenue for the water utility that serves Nashua and several surrounding towns, the company said in a statement released Friday.
The 22 percent permanent increase replaces a temporary 11 percent increase approved by the PUC in January.
It adds about $4 to the typical residential monthly water bill, bringing the average total to $45.36.
Under the temporary 11 percent increase, the average bill climbed from $38.23 to $41.70.
The increase will apply to services rendered after July 28, 2008, when Pennichuck first requested the increase.
The company initially asked for 25 percent, but state regulators rarely grant the full amount requested by utilities.
Pennichuck said it plans to use the money to help recoup some of the costs of the plant upgrade to meet federal water quality standards that wrapped up earlier this year.
Pennichuck Archive
This is not the first time Pennichuck has requested a rate increase to help fund the project, but it could be the last.
Despite the July 2008 PUC ruling in favor of Nashua acquiring Pennichuck by eminent domain, the city had no say in the rate increase. City officials have complained in recent years about the price of Pennichuck water.
Barring a private settlement between the feuding parties, the eminent domain case will be decided in the New Hampshire Supreme Court.
Pennichuck Water Works in the core water system that serves 24,000 customers in Nashua, Amherst, Bedford, Hollis, Merrimack and Milford. The parent company, Pennichuck Corp., owns three other New Hampshire water companies, a real estate development firm, and a water utility management company.
The eminent domain case over Pennichuck Water Works dates back to 2002, when Pennichuck Corp. announced it had reached an agreement to be acquired by Philadelphia Suburban Corp. for $106 million.
Unhappy about the prospect of an out-of-state company controlling the local water supply, Nashua pursued a takeover by eminent domain and continued on even after the sale fell through.