Pascucci and Dano of SVN | Masiello completes sale of Nashua office building
Off-market sale of industrial space benefits all parties in the $6m transaction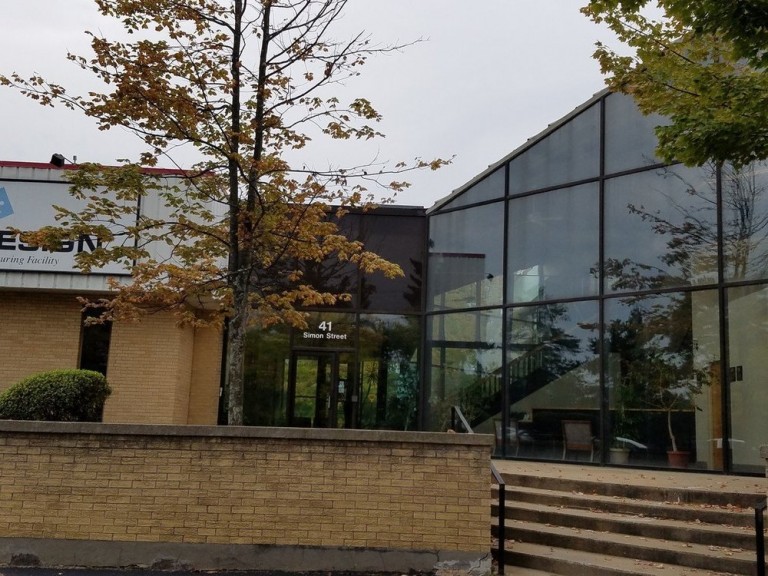 SVN | Masiello, one of the nation's premier brokerage firms, has completed the sale of 41 Simon Street in Nashua, NH. This industrial building was sold to Loon Island Realty, LLC for $6 million. This fully leased space is home to successful companies such as Mass Design Inc., On Shore Assembly and Veritas Performance Training. The space is suitable for many uses with a shared cafeteria and large conference rooms for all tenants.
Chris Pascucci of SVN Masiello Commercial represented the Seller, Tanguay Avenue, LLC. The buyer, Loon Mountain Realty, was represented by Brian Dano, also of SVN Masiello. For the past five years, Chris Pascucci has represented Tanguay Avenue LLC in the capacity of leasing representative. When Loon Island Realty was seeking a broker in their search for this type of asset, they chose Brian Dano and the tools and resources available to him as a member of the SVN Masiello team. As their search with him got underway, the collaborative nature of SVN Masiello allowed Chris and Brian to make this off-market sale and benefit both of their clients.
SVN is the only major commercial real estate brand that proactively markets all of its qualified properties to the entire brokerage and investment community. Participating in approximately $12.1 billion in sales and leasing transactions in 2018, SVN Advisors shared commission fees with co-operating brokers in order to close more deals in less time and at the right value for clients. Advisors also reap the benefits of their SVN Live Weekly Property Broadcast, cloud-based leading-edge technology, and national product councils. This open, transparent and collaborative approach to real estate is the SVN Difference.