Paid family leave bill scrutinized at hearing
No opposition surfaces as NH House committee reviews measure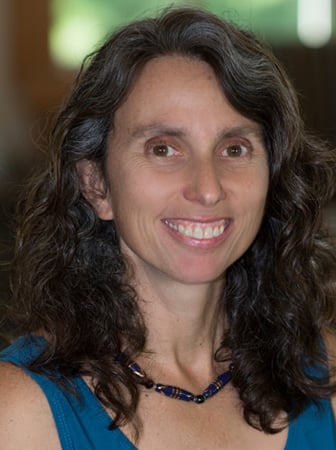 A bill that would establish a paid family and medical leave insurance system in New Hampshire faced no outright opposition at its first public hearing on Wednesday, likely because the bill's sponsors bent over backwards to accommodate businesses and those leery of government spending.
House Bill 628 would provide paid leave for up to 12 weeks for employees to take care of a family member or themselves, but the money would come entirely from a fund backed by money from employees' paychecks and would not mandate that a job remain open for someone working for a small business. It also would be administratively tucked into the state's unemployment compensation program and would allow workers to opt out of the program.
The latter accommodation – included in a last-minute amendment by the sponsor – would make it the first voluntary paid leave program in the country. While the sponsors were confident that such a program would be feasible, Kristin Smith, an associate professor at the Carsey School of Public Policy at the University of New Hampshire, told skeptical lawmakers she wasn't so sure.
"To be perfectly frank, we are in uncharted territory," said Smith, who discussed a study used by sponsors to craft the bill, which when introduced, would have set up a mandatory funding scheme, like the three other existing state programs examined in California, New Jersey and Rhode Island.
"We have no idea how many people would opt out. I'm not sure how this will play out," said Smith.
Paid family has been on Democrats' wish list for over a decade. Indeed, the Carsey study was a result of some initial efforts by the bill's prime sponsor, Rep. Mary Stuart Gile, D-Concord, a federal grant and the assistance of the state Department of Employment Security.
Ironically, the bill has a better chance this year, despite the Republican sweep of state government, because both President Donald Trump and Gov. Chris Sununu have expressed support of the concept. But many Republicans have said that they would only favor a voluntary program.
How it would work
A paid family leave program also dovetails with the state's desperate need to attract and retain young professionals, said Gile.
"Paid family leave is a benefit that many people would like to have. It will bring people back in New Hampshire," she said.
Several businesses echoed that point.
"It would help in the talent war I'm engaged in," testified Jeff Baker, president and CEO of Manchester-based Image 4. Baker already offers this benefit. "It is the right thing to do and helps me retain employees."
But most companies can't afford to set up their own program, said Brad Sawler, owner of Oxland Builders, a Seacoast residential construction firm with six employees.
"I don't have the capability to take on this benefit," testified Sawler. "But it would be really helpful to one of my employees," whose family member was due for a pancreas operation that day.
Sen. Dan Feltes, D-Concord, prime sponsor of the bill on the Senate side, said that the bill, especially if is amended, should be looked at as an "opportunity, not a mandate."
Under the measure, businesses would not have to pay for the program. It would be funded through a payroll deduction of a half percent of an employee's salary, an average of roughly $5 a week, or more than $250 a year.
Those who take advantage of the program to care for a newborn or other family member (including those seeking treatment for opioid related addiction, Feltes stressed) or who are battling a long-term illness themselves – would receive 60 percent of their salary, with a minim of $125 a week and a maximum of 85 percent of the average weekly wage, a total cap of roughly $10,000 for those on the top of the pay scale.
Only about 12 percent of participants in the other states' programs usually take advantage of them, with most only using it for two or three weeks, said Smith.
That's why there has been and would be plenty of money in a mandatory program to cover administrative costs, which Employment Security estimates at $4.5 million a year, as well as to pay back the initial startup cost of $14.5 million required to set up the computer system.
The study indicated that 82 percent of those surveyed support such a program and about 70 percent said they were willing to pay $5 a week for it. However, when Carsey's study looked at whether an opt-in program would work at a 70 percent participation rate, Smith said it was not viable.
The sponsors' amendment, though, would allow employees to opt out when the program starts or when they are initially hired. They would then be given an opportunity to opt in on Jan. 1 of each year, but they wouldn't be able to opt out once they are in.
That, and a waiting period of 1,000 working hours before tapping the benefit, would hopefully prevent most of those who want to try to game the system and only pay for it right before they need it, Feltes said. (Those who opt out could not receive the benefit.)
Workers in small businesses – those with less than 50 employees or less – have another incentive not to stay out too long. The state bill doesn't extend the unpaid federal Family and Medical Leave Act to those businesses. Thus those who take paid family leave at smaller companies may not have a job to come back to, though the bill does contain a clause that precludes employer retaliation for paid leave.
The NH Lodging and Restaurant Association strongly opposed extending the federal job protections to smaller business, which often can't afford to hold positions open, said Lisa Allen, chief administrative officer of Great NH Restaurants, who testified in behalf of the association. But despite raising some questions about the bill, the organization did not voice opposition to it.
But Allen did ask how the program would affect tipped workers, whose subminimum-wage paychecks were also eaten up by existing payroll deductions. She also said that only 3 percent of her firm's 600 workers have used its leave program, and it seemed unfair for the other workers to have to pay for it.