Over-testing students has done more harm than good
New Hampshire is at the forefront of a movement to reduce overuse of standardized testing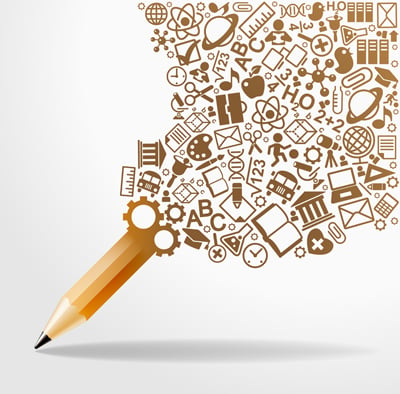 We've been hearing a lot about testing in our schools. There were unsuccessful proposals in the last Legislature to postpone the new Smarter Balanced annual assessment. Nashua teachers made news last winter saying that neither their schools nor their students were ready for the new Common Core test (though fears seemed to settle down after they tried the test last spring). And Manchester Mayor Gatsas feels his city's students should not have to take the test.
There is actually no way for a community to opt out of the annual statewide assessment, under the No Child Left Behind Act. But there is now wide agreement that we are over-testing, and it has done more harm than good.
Even tester-in-chief, U.S. Secretary of Education Arne Duncan, said on his blog recently, "I believe testing issues today are sucking the oxygen out of the room in a lot of schools … This is one of the biggest changes education in this country has ever seen."
But New Hampshire is at the forefront of a movement to reduce overuse of standardized testing and put the responsibility back where it belongs, on our teachers and schools.
New Hampshire Department of Education Deputy Commissioner Paul Leather pointed out at a recent national press briefing featuring New Hampshire's testing strategy: "We hear a lot about over-testing because we are running two accountability systems. We have the state accountability system, required by federal law. But that may not help us find out what we need to do to improve teaching and learning. And then we have local accountability systems to improve teaching and learning. We want to bring those together."
It's something that the department has been working on for years. They have consulted with everyone from New Hampshire school leaders to the most influential education leaders in the country about how to help school districts create their own ways to assess students' progress, while still demonstrating that they are reaching all their students.
Four New Hampshire school districts – Sanborn, Rochester, Epping and Souhegan – are making it work. And Concord, Pittsfield and others are getting ready.
The idea is that, eventually, districts able to do their own assessments would give the statewide Smarter Balanced test only once in elementary school and once in middle school. High schools could possibly choose between Smarter Balanced and, say, the SAT.
The schools are creating their own ways to assess and report on how well students are learning in the other years. They are doing that by going back to good, traditional teaching. They are giving students real-world tasks that demonstrate their ability to use what they are learning. Students will need to do more than recall facts. They will need to put it all together to solve a problem their own way.
In English, for instance, middle school students might submit research papers showing that they know how to analyze and present information from many sources.
In math, maybe fourth graders would design and cost out a new park and write a letter to their select board explaining their calculations.
Projects could be different for each student to match their interests and needs. They'll have the opportunity to demonstrate creativity, show how they work with others and manage their own learning. All this is seldom possible on a traditional test.
A lot has to happen to make all this possible. First, Arne Duncan has to agree. A group of district and department leaders met with him recently and came away with a sense that New Hampshire might get federal agreement to test these new ideas.
And the New Hampshire Legislature would have to support the idea. But just about everyone is interested in alternatives to standardized testing, so maybe that's a possibility.
Bill Duncan of New Castle, a member of the New Hampshire Board of Education, was the lead plaintiff in Duncan v. State of New Hampshire, which challenged the tax credit law.