Outdoor recreation office will rock the Granite State
Legislature should support this valuable strategic initiative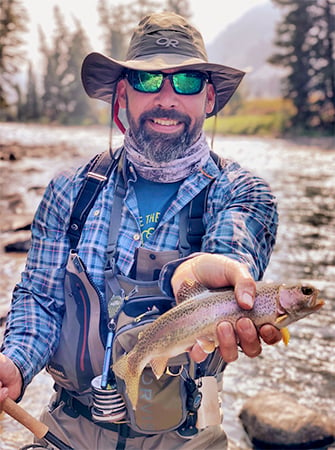 New Hampshire's outdoorists could soon have a strong advocate if the state's Legislature establishes an Office of Outdoor Recreation Industry Development to help boost the New Hampshire economy – highlighting our state's thriving outdoor recreation assets, from the coast of Portsmouth to the summit of Mt. Washington.
The initial bipartisan Senate Bill 234, introduced by Republican Senator Jeb Bradley, is still working through our Legislature and is exciting news not only for outdoor recreation businesses but also for hikers, hunters, anglers, mountain bikers and others who enjoy the Granite State's great outdoors.
According to the U.S. Bureau of Economic Analysis, outdoor recreation accounts for 2.2 percent of the nation's GDP and is one of the country's fastest-growing sectors. Specific to New Hampshire, outdoor recreation generates a whopping $8.7 billion in consumer spending and supports 79,000 direct jobs—more than the technology sector.
Imagine how much bigger those numbers could be if we did more to leverage our natural assets to attract even more outdoor recreation tourism and business to our state. That's why the time is right to establish the Office of Outdoor Recreation Industry Development.
Back in February, I traveled to Concord to testify in support of the bill, not only because I'm a New Hampshire outdoorist but because I'm a local business owner. I understand the value of strategic investments like this.
As we've seen in 12 other states across the country, offices of outdoor recreation with full-time directors coordinate their state's outdoor recreation policy, grow their state's industry, promote the social and health benefits of outdoor recreation — especially for children — and oversee investment in outdoor amenities that grow the economy. This bill will put us on equal footing with other states taking steps toward the future, including our neighbors in Maine and Vermont.
Let's embrace our spirit of innovation and forward thinking and again be among the first tier of states that recognize and support the strength of our outdoor recreation economy by establishing this office. I joined a coalition of New Hampshire businesses that have signed a letter of support of this bill, and I encourage you to join the chorus of supporters — businesses and individuals — asking our elected officials to create the Office of Outdoor Recreation Industry Development.
Cam Brensinger is founder and CEO of NEMO Equipment, an outdoor equipment design company based in Dover.