Oracle announces acquisition of Dyn
Executives assure of 'commitment to keep Manchester office open, running and growing'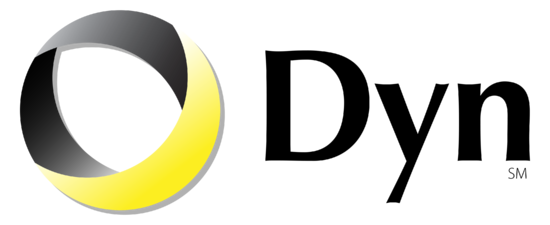 Oracle Corp., one of the largest tech companies in the nation, has agreed to buy Manchester-based Dyn Inc., one of the largest privately held tech firms in New Hampshire, the companies announced Monday morning.
The combination would result in "the most comprehensive cloud computing platform in the world, which means the people of New Hampshire will have impact on the internet for years to come," said Kyle York, Dyn's chief strategy officer, who added that the acquisition won't affect Dyn's headquarters in the Manchester Millyard. Terms of the deal were not disclosed, nor was a targeted closing date.
"There is a commitment to keep the Manchester office open, running and growing," York said.
The company said it would provide no further comment until the closing. At 10 a.m. executives were meeting with employees about the acquisition.
Founded in 2001, Dyn, which employs about 400 people at its Manchester headquarters, has been one of the state's most high-profile start-up success stories, an almost mandatory stop for political figures touting the state's high-tech potential.
It provides some 3,500 business – including such giants as Netflix, Twitter, Pfizer and CNBC – with the ability to better monitor and control and operate internet application and cloud services to deliver faster access and reduced page load times.
Oracle's NH presence
The company, which has been expanding rapidly, landed a $50 million private equity investment in May. At that time, co-founder Jeremy Hitchcock stepped down to be replaced by Colin Doherty, indicating that Dyn was preparing for the next level.
Oracle, which offers an array of applications, databases, servers, storage and cloud technologies, said the deal would help it "optimize infrastructure costs, maximize application and website-driven revenue and manage risk. It has a facility in Nashua, which employs 638. The company did not respond to questions about the possibility of consolidation.
The acquisition came in spite of, or perhaps because of, last month's massive distributed denial-of-service attack that targeted Dyn and took down many of its customers' websites. But Dyn was widely praised on how it responded to the attacks, and Oracle has had its own security problems. In August, hundreds of its own computer systems were hacked.
Sometimes, such negative publicity can bring down the asking price. For instance, Verizon wants a $1 billion discount in its $4.8 billion acquisition of Yahoo! in light of that company's massive security breach.
Neither company would disclose the price of the sale, but Dan Primack, a blogger who was a senior editor at Fortune from 2010 to 2016, said a source told him it was for more than $600 million. If so, that would be small change for Oracle, a publicly traded company with $126 billion in assets, including $28.6 billion in cash at the end of August. Indeed, Oracle is about to close on a deal to buy NetSuite for $9.3 billion.
Dyn's gross sales in 2014 were $64 million. That's $3 million less than Oracle paid its founder and chief technology officer, Larry Ellison, that year.