Options for seniors abound
There's a wide range of living arrangements available to people looking to downsize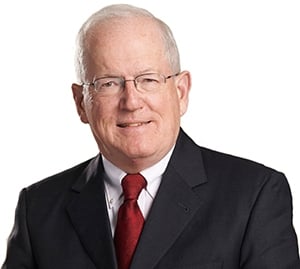 Maybe it is because I recently attended four funerals of people in their mid-90s, and maybe it is because those events were reminders that the generation of parents of the baby boomers is passing from the scene, that I have been reminded a lot lately of the fact that those I used to think of as "young" contemporaries are now retiring, downsizing and talking about health issues.
Many people sell their homes and, after the trauma of having to go through and discard a lifetime of possessions, and the stuff the kids brought back from college and never took with them, move to apartments or condominiums, which offer common maintenance, security and convenience, for a fee. However, this option does not provide any health care benefit and may be more temporary than those selecting it predict.
Some people move to 55-and-over communities, which often have recreational centers, even golf or tennis, but also lack any medical options. Some are in traditional vacation destination communities and remind those moving there of their "retreat" locations when they were working. Some love them, and some find such communities sterile without those under 55 around.
Everyone selecting any of the above kinds of living is well advised to select one in a community with quality emergency and regular medical care available.
Perhaps the most complete options to assure consistency and permanence in relocation are continuing care retirement communities (CCRCs), which contain multiple housing options, including single-family cottages, duplexes, apartments in large buildings with inside corridors, assisted living units with nursing help, and full nursing home facilities. They also provide meals and various meal plans, often in restaurant-like environments.
After payment of an entrance fee, typically residents pay a monthly fee, either fixed regardless of type of living level or increasing as the level of care changes. Each CCRC has its own system for payment and contract, but all have to be licensed both by the NH Department of Health and Human Services and the NH Insurance Department.
New Hampshire CCRCs usually are not-for-profit charitable corporations, since they promise to continue to provide care to those who run out of enough assets or income to pay the monthly fee. Riverwoods in Exeter, perhaps the largest such facility in the state, recently took over management of Birch Hill Terrace in Manchester, a similar but smaller facility.
RiverMead Lifecare Community in Peterborough serves the Monadnock area and was developed by prominent citizens who saw the need there. Havenwood Heritage Heights in Concord is a facility affiliated with the United Church of Christ. The Taylor Community in Laconia, with other facilities in Wolfeboro and Pembroke, serves the Lakes Region, and Kendal at Hanover serves the Upper Valley. The Hunt Community in Nashua, like Taylor, has expanded from a traditional nursing facility to a full range of housing options.
There also are housing facilities associated with a number of New Hampshire hospitals that provide some but not all of the levels of care that CCRCs provide, although the cost structure and legal arrangements vary.
Of course, for those requiring nursing care as the first encounter with living outside their homes, traditional nursing homes are found throughout the state, both for-profit and not-for-profit. NH Catholic Charities operates facilities from Dover to Berlin and Jaffrey to Manchester. For-profit businesses like the Courville Company operate facilities that have many luxury features.
In areas where there are no major facilities, a new kind of care has become popular. The Hunt Community and others have begun services that basically bring the CCRC concept into people's homes. Reportedly, baby boomers say that they want to stay in their homes longer and will resist moving to residential facilities, so the "at-home" concept is designed to serve their needs. (Whether boomers will still think this in ten years is open to question).
Of course, there are hourly-paid in-home medical assistance for-profit companies such as Visiting Angels and Home Instead. Some not-for-profits, like regional Visiting Nurse Associations, provide similar services.
It is incumbent on everyone who is thinking about changing living arrangements, whether for convenience, retirement or economics, to consider all of the options, and how many times he or she wants to make another change in the future, when making the decision. It is also important for those with older relatives or clients, to know the options. There are many, and they vary.
Brad Cook, a shareholder in the Manchester law firm of Sheehan Phinney Bass & Green, heads its government relations and estate planning groups.