Opposition lines up against Performance Sports Group bidding plan
Critics see 'inside job' in auction for bankrupt company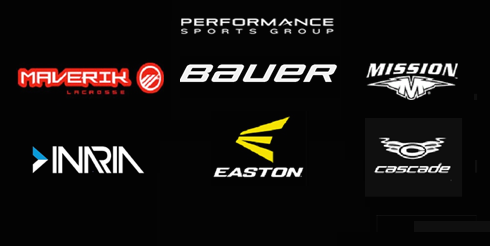 Creditors, shareholders and the U.S. bankruptcy trustee's office have all objected to bidding procedures that would sell the Exeter-based Performance Sports Group to its largest shareholder.
An ad hoc equity committee called it "an inside job." The trustee's offices questioned whether it might be an "abusive exercise in self-dealing." And the creditors said that it was designed to "lock in the transaction for the insider bidder."
All are complaining about the procedures that they say give Sagard Capital Partners an unfair advantage over other bidders, by requiring that competitors have to put up too much money up front too quickly over the holiday season. There also has been no attempt to market the company to other bidders, all are charging.
The equity committee asked the bankruptcy court in Delaware to slow down the process, starting by postponing a scheduled hearing on Monday to Nov. 30, when the court will also take up financing and a host of other issues. The court agreed to do so.
'Excessive advantage'
PSG filed for Chapter 11 bankruptcy on Oct. 31 in both Delaware and Toronto. The filing came after a string of financial disclosures, a sharp downgrading of earnings guidance in March, a $145 million write-off in April, a class action lawsuit in May and announcements of delayed filings caused by an internal investigation into its finances in August.
The bankruptcy filing reveals a company that is $608 million in debt and has been dealing with securities investigations for months.
Sagard, which at 17 percent, is PSG's largest shareholder, would be the "stalking horse" in the bidding process with a $575 million bid. Others can submit a bid, but it would have to be by Jan. 4 for a Jan. 9 auction, with a closing target of Feb. 28
Any bid would have to be at least $23.6 million higher than Sagard's, because that would be the breakup and expense fees awarded to the investment firm, should the company be sold to someone else. And the bidder would have to put down a good-faith deposit of $29 million cash.
But such stalking-horse provisions are usually there to entice outsiders to bid on a company to get the ball rolling. As an insider, Sagard was already interested in the company, and was buying up more shares to strengthen its position. Sagard had a seat on the board as late as July 21, giving it inside information. Finally, PSG didn't seek other offers, even though it engaged a third-party consultant two months before it filed for bankruptcy.
"Rather than serving as a catalyst or inducement to competitive bidding, the Bid Protections may actually chill bidding by giving an excessive advantage to the favored, insider purchaser," said the trustee.
The equity committee's language was even stronger.
"The offer has, in many respects, the hallmarks of a shareholder freeze-out transaction," according to its brief. "Potential bidders do not tend to expend the time and money to engage in M&A processes where a board favorite has the 'inside track' to winning."
On Monday, the official unsecured creditors committee weighed in and objected to the sale as well, saying it was "unfairly favorable to the Stalking Horse Purchaser and is designed in a manner that suppresses rather than encourages competitive bidding, in order to lock in the transaction for the insider bidder."
Unlike the previous objections, the creditors suggested specific changes, including allowing buyers to bid on particular business segments and a reduction in various fees and deposits.
PSG did not file a response to the objections by deadline.