(Opinion) Let's find a way to increase university system funding
It's needed to support expansion of the state's future workforce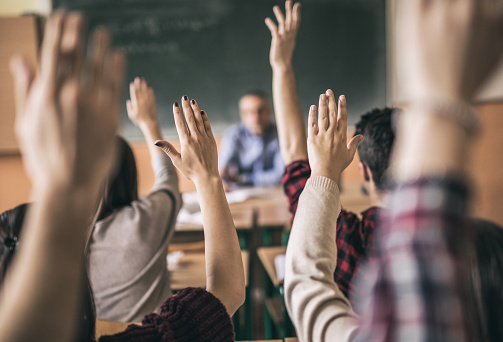 Last month, the University System of New Hampshire board of trustees froze instate tuition at the state's four-year public colleges and universities for the 2023-24 academic year. It's the fifth straight year of no increase in efforts to make higher education more affordable.
It's unlikely to continue without increased state investment, and USNH leaders are working to gain support among lawmakers, building their case around the system's ability to help solve New Hampshire's workforce shortage.
The fact New Hampshire is last among the 50 states in per capita support of higher education is no secret. What may surprise some is that USNH is still working to recover the lost state investment from a major cut in funding in 2012.
James Dean, president of the University of New Hampshire, spoke to Business & Industry Association board members in November, highlighting the effort to convince state lawmakers to increase funding for the university system. Dean, a BIA executive board member, noted USNH's request would restore support in current dollars to 2011's level. Even if USNH gets the support it seeks, New Hampshire will remain last among states in investment in public higher education, he said.
New Hampshire's worker shortage is worsened by the high number of Granite State students who leave for more affordable higher education. On the other hand, USNH brings thousands of young people from around the country to New Hampshire for higher education, but the state has only been able to retain a small portion of those students after graduation. USNH data suggests non-resident students who intern in New Hampshire are twice as likely to stay here after graduation than those who do not, signaling a clear opportunity for growing our future workforce.
Dean highlights that UNH reduced operating expenses the last few years while increasing fundraising to keep tuition down, but that's not sustainable. After years of careful fiscal management, including significant operating expense reductions, officials say USNH is running out of tools to keep tuition flat and provide additional aid to students. USNH's Granite Guarantee, which allows the lowest-income, in-state students to attend system schools tuition free, is also at risk without more support. The system needs more investment to provide New Hampshire with the workforce it needs.
"Without increased state funding, the system's ability to support the state's workforce will be endangered," Dean said, stressing the requested budget increase would lower costs for in-state students.
New Hampshire is at a critical juncture with its future workforce. It needs to retain more of its younger residents. Enrollment in the state's public K-12 schools has fallen 22 percent since 2002, and there's no sign of this reversing in coming years. It's a staggering decrease that puts greater pressure on the need to keep our students here for their post-secondary education.
Jamie Burnett, owner of Sight Line Public Affairs, BIA board member, USNH trustee and a UNH alum, said New Hampshire often relies on the strength of its workforce, quality of life and overall low tax burden to drive its prosperity.
"But we lose too many young people to other states," he said. "I can't think of a bigger and better lever we can pull to help keep young people here in New Hampshire in the workforce than to increase support for the university system. Without it, it puts New Hampshire at a competitive disadvantage to other states."
Joel Maiola, principal of Granite Edge Consulting and BIA board member, said workforce will be a major issue before the Legislature this session. The former USNH trustee and Keene State College alum stressed it's important to reinforce the link between investment in the university system and New Hampshire's workforce.
Competition for funding in the state budget will present a challenge, but the need for greater investment in higher education must be prioritized to support expansion of the state's future workforce. New Hampshire can attract and retain more of its younger workers by making an investment that will pay immediate and lasting dividends.
Michael Skelton is president and CEO of the Business & Industry Association.