Open job positions abound in the medical industry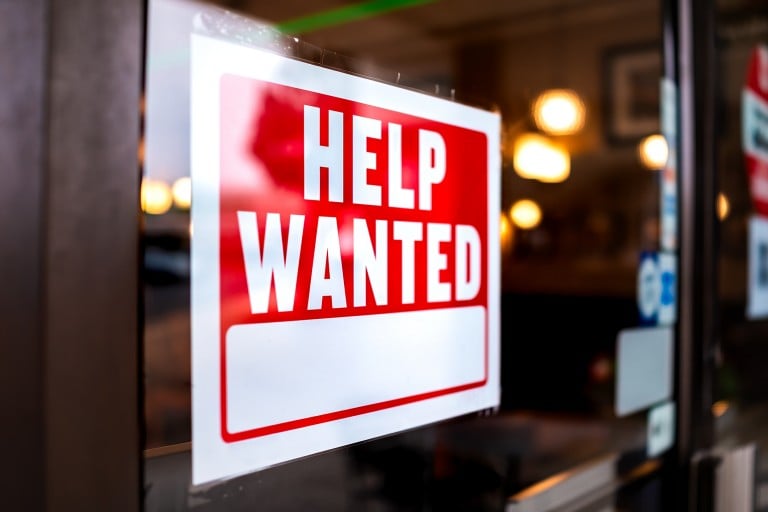 Kevin Donovan knows something about recruiting medical professionals to the Lakes Region.
"The sell for people to live and work in this area is the lifestyle and the community, the type of people who live here and the four seasons," said Donovan, chief administrative officer for Concord Hospital-Laconia and Concord Hospital-Franklin.
He is in a better position to make that pitch now that the region's healthcare system has greater stability.
In April, the state Attorney General's office signed off on Concord Hospital's $30 million purchase of the assets of LRGHealthcare, which included the Laconia and Franklin hospitals. LRGH declared bankruptcy in 2020 after years of operating losses.
The removal of financial uncertainty is a positive development when it comes to recruiting.
"People want to work in an organization with a future and one that values their commitment and lets them have a life outside work," said Donovan, who was president and chief executive officer of LRGH.
"The acquisition by Concord Hospital has helped our recruitment efforts. When we were recruiting as an organization in bankruptcy or pending bankruptcy, it was a barrier. So it has helped to a degree, but we're feeling the same pressure as other organizations. There are not enough good, qualified people around."
Openings abound at the hospitals in Concord, Laconia and Franklin for everything from cooks to doctors. Also being sought are technicians, couriers, laundry workers and others. Some of the jobs include sign-on bonuses.
The job description for a medical doctor position known as a hospitalist extols the benefits of New Hampshire:
"CH Laconia is located in beautiful central New Hampshire – enjoy Lake Winnipesaukee in the summer and easily accessible skiing all winter! Live where others vacation and take advantage of New Hampshire's great schools. No state income tax or sales tax!
"Enjoy flexible scheduling, supportive hospital administration and friendly staff, and the opportunity to live in the beautiful Lakes Region in NH. Excellent compensation. Recreational opportunities abound: World class rock climbing, as well as skiing, snowmobiling, hiking, golfing, biking, fishing, and boating. 1.5hrs to Boston or seacoast."
The compensation includes medical malpractice insurance.
Donovan said there is strong demand for medical professionals in many parts of the nation.
"Using nurses as an example. Not enough nurses are being turned out every year to meet the need for positions," he said. "There aren't enough nursing educators to teach the students.
"There are people who want to become nurses and have trouble doing that. That's a big societal problem in my mind."
The recent hiring of a dozen newly graduated nurses at the Laconia and Franklin hospitals and 30 in Concord was a positive development, but Donovan said more are needed.
Specialized medical providers are also in demand.
"We know we could support multiple dermatologists in this community, but there aren't enough candidates out there, and we haven't been able to find anybody," he said.
There are also not enough people applying to be lab technicians, or a sufficient educational pipeline to qualify people for such work.
"Right now, hiring a lab tech is incredibly hard," Donovan said. "We are feeling, like everybody else, that few of these people are being turned out by schools and that more training programs are needed."
'Challenged with openings'
In terms of non-clinical staff such as janitors, food services and secretaries, the health care system is facing the same workforce shortage and recruitment difficulties that are being encountered throughout the economy. Competition for labor is driving up hourly pay.
"Everywhere I go, there are help-wanted signs advertising $13 to $15 an hour," Donovan said. "It just feels like there are not enough working-age, or working class people around."
Open positions create more work for existing staff members.
"Many employees are working beyond their normal budgeted hours," he said. "The demand is there. We want to be able to hire enough staff and we would love to fill them all."
Patrick Boyle, Concord Hospital's chief human resources officer, estimates there are now 280 open positions in the Laconia, Franklin and Concord hospitals. The organization employs 4,500 people, making it the largest private sector employer in the region.
"We are challenged with openings in a number of areas, clinical, office, clerical," Boyle said. "There is pretty good demand for talent across all those areas. Things have heated up rapidly and we are chasing after a limited pool of talent."
Skilled positions pay well. An experienced registered nurse can earn upwards of $50 an hour, while a laboratory technician can earn $35. There is national demand.
"While New Hampshire is an appealing place to relocate to, people don't need to move," Boyle said. "These positions are readily available where they reside. We're not unique. Vacancies are extensive across the country."
The availability of work from home, so prevalent during the pandemic, has created another challenge for employers who need in-person workers.
"A decent pool of workers, maybe 25 to 30 percent have moved to remote work and aren't looking to come back to a fixed job site," Boyle said.
He encouraged those interested in getting into the medical field to reach out.
"It's a challenging market, but we have great people working here, who are dedicated to the organization and the community they work in. We're looking to expand our team. There are great opportunities to start in an entry level and grow that role over time into a fantastic career."
'This is home'
Dr. Vercin S. Ephrem, who did his residency in internal medicine at Staten Island University Hospital, has been at the Laconia hospital for 15 years, where he is a hospitalist and president of the medical staff.
Before selecting Laconia, he considered hospitals in Texas, Chicago, New York, Massachusetts and elsewhere in New Hampshire.
He wanted to escape the busy, chaotic nature of New York and find a place that was good for starting a family. He was sold by the friendliness of the Lakes Region.
"People pause to say, 'Thank you," or to say, 'Hi,'" he said. "People know their neighbors and are there for their neighbors.
"This was peaceful, calm, not rushed. People in nursing, the emergency department, administration and other provider physicians took the time to meet with us. People were caring and wanted a new provider to join the community. They went above and beyond to make sure my needs and my family's needs were met."
He and his wife have two children, who enjoy skiing, swimming and spending time with friends.
"They love it here. This is home."
This article is being shared by partners in The Granite State News Collaborative. For more information visit collaborativenh.org.