Only one N.H. business bankruptcy filing in September
The lowest number recorded since before the recession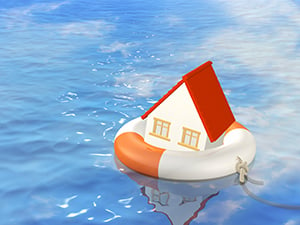 Judging by the number of New Hampshire bankruptcy filings alone, the recession is definitely over. Only one business filed in September for protection in U.S. Bankruptcy Court.
It was the lowest number of business-related bankruptcies filed in a month since NHBR started keeping track of business bankruptcy filings during the Great Recession. At the start, the court's database only disclosed businesses that filed, but last year it also revealed individual filings with business-related debt.
In August there were 13 business-related filings – the year's previous low point – and there have been 162 for the year thus far.
In September, however, only one business filed, and there were no individual filings because of business debt.
As whole, the total number of bankruptcies also fell sharply to a new low for the year and the decade. Some 207 individuals filed – a 31 percent drop from September 2012. That is the lowest number in any month since February 2007 and the lowest number of September filings since 2006, long before the recession hit.
The one business that filed for protection was Dan's Floor Store Inc. of Derry, which filed for Chapter 7 on Sept. 10. The business listed assets at $95,873 and liabilities at $390,694.