One-sided N.H. House vote backs Auto Dealer Bill of Rights
The bill would give dealers greater leverage and protections in their dealings with carmakers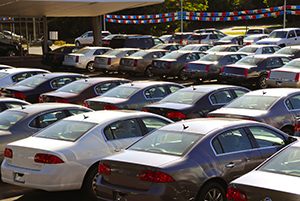 The New Hampshire House on Wednesday overwhelmingly sided with New Hampshire's auto dealers in backing Senate Bill 126, otherwise known as the Dealer Bill of Rights.
By a vote of 338-30, the House backed the bill, which would give auto dealers greater leverage and protections in their agreements and dealings with manufacturers.
A key provision of the bill is that it limits mandatory facility upgrades to every 15 years. New Hampshire dealers have complained that as it stands now, manufacturers can require them to pay for renovations without any limit on time or cost.
The House also voted to include farm and construction equipment dealers in the bill – something that opponents to the bill said would risk nullifying contracts between the dealers and manufacturers.
Other key components of the bill include a "buy local" provision, ending mandates by vehicle makers to use out-of-state contractors to do construction work, new controls on inventory and sales decisions made by automakers as well as a provision that dealers say would ensure proper reimbursement for warranty work done by local dealers.
Peter McNamara, president of the New Hampshire Automobile Dealers Association – the key proponent of the Dealer Bill of Rights – praised the House for its "willingness to listen to the challenges facing our industry."
He added: "This proposal will stop the unfair spending mandates passed down to us from manufacturers, and will require basic fairness in the relationship."
The bill goes to the Senate to consider changes made by the House.