Old cemetery brings new reflections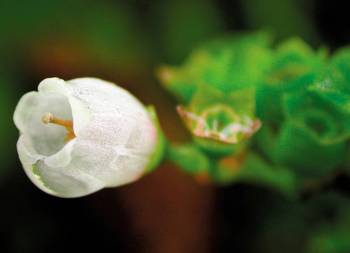 LYNDEBOROUGH – Old country cemeteries are quiet, peaceful spots, places for reverie and remembrance. The slate headstones from the 1770s can still be read, since slate resists the weather and the lichens much better than the fancier granite and marble.
Many of them carry Bible verses and other sentiments no longer fashionable. Such a place is the North Cemetery.
Cemetery No. 4 is tucked away in the woods at the end of a long dirt driveway. It is a small yard, neatly walled in from the surrounding forest, with no spaces left except for those who live "over the mountain." It is no longer mowed – the ground is covered with low bush blueberries, moss and masses of bright pink creeping phlox, the ubiquitous "cemetery pinks" that fill all old cemeteries in the spring. Area residents keep the brush cut along the walls.
The town history states the cemetery was probably established in 1775, probably given to the town by Nathan Brown, who owned adjoining land, but the deed no longer exists, if it ever did. The oldest gravestone is dated 1793, but records indicate that Mrs. Benjamin Purchard, who died in 1775, is buried there.
Near the center of the cemetery is the grave of a Civil War soldier, Sgt. Josiah H. Gage. It is marked by a simple slab, and over the years the sod has covered the base of the stone so that the bottom lines of his epitaph are hard to find.
Sgt. Gage was 21 years old when he died of wounds received in a skirmish near Wilmington, N.C., in January 1865. He died aboard the vessel S.R. Spaulding on his way home.
The writing on the marker is in flowing script, and reading is difficult, but rewarding.
"Though not upon the battlefield
He breathed his latest breath,
For freedom and for country still
He died a hero's death.
Promoted to the rank above
To join the ranks on high,
In bleeding hearts he loved and left
His name will never die."
Gage was a resident of New Boston, the son of Ira and Mary Gage who are buried nearby. He enlisted in the New Hampshire Volunteers in 1861 and re-enlisted in 1864. When he died, he was a member of Company K, Seventh Regiment.
Jessie Salisbury can be reached at 654-9704 or jessies@tellink.net.