Ohio incentives lure Resonetics to expand
Life sciences micro manufacturer selects Midwest facility over Nashua base for investment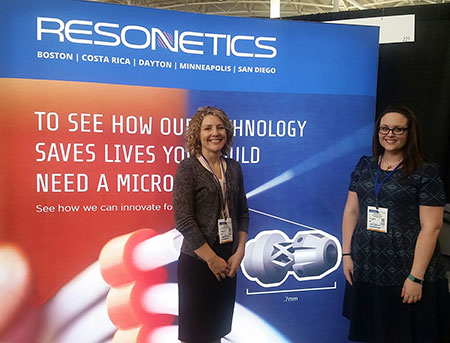 A Nashua-based company has decided to expand a facility in Kettering, Ohio, rather than New Hampshire, thanks in part to a state assistance package.
Micro manufacturer Resonetics LLC was awarded an eight-year tax credit of 1.493% to expand in Kettering, a suburb of Dayton. Resonetics' expansion is expected to generate $5 million in new annual payroll and retain $7.3 million in existing payroll, according to the state. Resonetics already has about 147 employees in a 20,000-square-foot facility in Kettering.
The estimated value of the tax credit is $570,000 if all elements are met by the company, according to the Ohio Development Services Agency.
The Dayton Journal reported, according to state documents, Ohio is one of a few states — including New Hampshire, California and Minnesota — that were considered for the project. The documents said state support would "help ensure the proposed project moves forward in Ohio."
The Nashua-based firm focuses its technology on components and assemblies for medical device and diagnostics manufacturers, according to its website. It has 10 offices across four countries.