Off-year election thoughts
Plus, the positive trend of exposing sexual harassers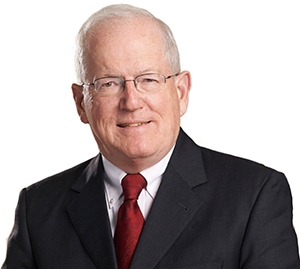 Election Day 2017 was the ultimate "off-year" election in the United States.
This year, as has been reported widely, Democrats won the governorships in New Jersey and in Virginia, the New Jersey race largely influenced by the unpopularity of two-term Gov. Chris Christie. Virginians elected a Democrat over a Republican who sounded many of the themes President Trump stressed in his presidential run last year, which fell flat.
In Virginia, Democrats made significant gains in the legislature and are poised to take over control there for the first time in decades. New Jersey, on the other hand, is firmly in Democratic hands, regardless of who wins the governorship. Nationally, Democrats did very well in city elections, with New York City Mayor Bill de Blasio perhaps the most notable Democrat to win re-election.
In Nashua, young Democrats swept out incumbent Republicans to give Democratic Mayor Jim Donchess solid support from his own party on the aldermanic board. Of course, Nashua, like all other New Hampshire municipalities, has nonpartisan elections – in form, at least. That said, it is well known which candidates are from which party and the parties spend time, money and effort supporting those in their party.
In Manchester, four-term Mayor Ted Gatsas, running for a fifth term, was defeated handily by challenger Joyce Craig, making her second run at the office. That race attracted 2,000 or so more voters than in 2015, and Craig won by approximately 1,500 votes.
In the Manchester aldermanic and school board races, the picture was less clear. On the aldermanic side, the dean of the board, Patrick Long, was beaten by independent Tim Baines by a mere seven votes and, as of this writing, a recount is scheduled. Ward 2 Alderman Ron Ludwig retired and was replaced by Will Stewart, a young, first-time candidate. Both Baines and Stewart are representative of a number of candidates from a new generation, running for the first time.
Various other changes on the board of aldermen occurred but its general tilt would appear to be Democratic without being particularly ideological. Mayor-elect Craig undoubtedly will enjoy majority support from the board, although local issues often trump citywide policy initiatives.
On the school board side, Ward 2 School Committeewoman Debra Gagnon Langton was defeated narrowly by David Scannell (again subject to recount), Ward 8 School Committeewoman Erica Conners lost her seat while winning a state legislative seat in the same election, and Ward 12's Connie Van Houten was defeated.
These changes generally were thought to substitute more conservative members in Wards 8 and 12 and a more moderate school committeeman in Ward 2, if the results hold there.
Political observers read a lot into the election results, generally commenting that the Democratic wave was a referendum on President Trump's popularity and performance, although all local elections are idiosyncratic and the sample probably was not big enough to be definitive. Nonetheless, Republicans should be worried if there was any Trump effect in the election results.
Sexual harassment has gotten a huge amount of notoriety in the last month, after the accusations against film producer Harvey Weinstein surfaced and then similar accusations were made against various entertainers and public figures nationally.
This trend is a good thing, since sexual harassment and inappropriate behavior, especially by men against women, is inexcusable, and these revelations expose much of the culture of the workplace, Hollywood, politics and what, sadly, was accepted behavior not too long ago.
In the case of Judge Roy Moore in Alabama, the accusations, although 40 years old, show the need to be careful about who is nominated for high office, although bringing up 40-year-old events a few weeks before an election gives those who want to defend Moore some ammunition to claim that politics is involved.
Undoubtedly, it is the progress made by women in those 40 years that makes the revelations possible. In my profession, the changes in equality, while not complete, are startling. Over the 45 years I have been employed in the legal business, I have seen the first woman lawyers hired by many law firms, the number of women in law schools go from a small percentage to the majority, references to fellow lawyers going from "brother so and so" to "attorney so and so," and emphasis being placed on "gender equality."
Let us all hope this same trend applies to show business, government and all workplace environments.
Brad Cook, a shareholder in the Manchester law firm of Sheehan Phinney Bass & Green, heads its government relations and estate planning groups.