Off the Clock: The latest wave of beach books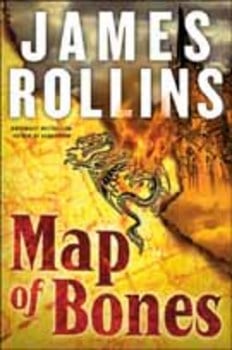 It's time for our third annual "Off the Clock Beach Books" guide, so we've asked Granite State booksellers for their picks on the most salacious, sizzling and even smart stuff in print this side of a lawn chair.
Unless otherwise stated, book descriptions are from the publisher — I can only read so many trashy novels on company time. So sit back, grab a cold one and make out your book list.
Lois Powers from Toadstool Books in Milford recommended:
• "Dark Harbor" by David Hosp (Warner, $24.95, available in June): Attorney Scott Finn has worked hard to pull himself out of the Charlestown projects. When the body of his co-worker and old flame floats to the surface of Boston Harbor, Finn is grief stricken. The evidence first seems to point to a serial killer but soon, Finn finds himself the chief suspect. Author and attorney Hosp draws on his own experiences to infuse his first novel with authentic details.
• "The Historian" by Elizabeth Kostova (Little, Brown, $25.95, available in June): A young American living in Amsterdam finds a mysterious book in her father's library. The ancient book is blank except for a sinister woodcut of a dragon and the word "Drakulya," but tucked inside are letters addressed to "My dear and unfortunate successor." As the mystery unravels, the body count rises in this exotic and provocative historical doorstopper.
• "The Mermaid Chair" by Sue Monk Kidd (Viking, $24.95): From the author of "The Secret Life of Bees" comes a vividly imagined novel about mermaids and saints, about the passions of the spirit and the ecstasies of the body. It illuminates the awakening of a woman to her own deepest self.
• "The Hungry Tide" by Amitav Ghosh (Houghton Mifflin, $25.00): This is an enthralling contemporary story of adventure and unlikely love, identity and history, set in one of the most fascinating regions on earth, the Sundarbans, an immense labyrinth of tiny islands off the easternmost coast of India.
Powers added, "I don't want to give things away but the climax is a mind-blower after the recent tsunami in South Asia. This is one of my favorite books so far this year!"
• "Lucky Strike" by Nancy Zafris (Unbridled Books, $23.95): A young widow and her two children head for the canyon country of Utah in the 1950s, where thousands of self-styled prospectors, encouraged by government pamphlets and naive promises, have caught uranium fever. Bonding with several neighbors, this unforgettable crew learns much about prospecting but even more about the nature of the love that binds them together. Zafris is a former adjunct professor of English literature at both St. Anselm College and New Hampshire College, now Southern New Hampshire University.
Katharine Nevins from MainStreet BookEnds of Warner suggested:
• "The Kite Runner" by Khaled Hosseimi (Penguin, paperback, $14.00): "If you haven't read this No. 1 best-seller yet, waste no more time. Set in Afghanistan, beautifully depicts life among different classes, and the nature of love, guilt, fear and ultimately redemption," said Nevins.
• "Louisa and the Missing Heiress" by Anna Maclean (Penguin, paperback, $5.99): "The first in a series about Louisa May Alcott as she takes on a life of her own and proves to be a smart, courageous sleuth in this fascinating new mystery series that takes place in Massachusetts and New Hampshire," Nevins said.
• "The Game of Their Lives" by Geoffrey Douglas (HarperCollins, paperback, $13.95): "This is the true story of the most amazing and unlikely players who won the soccer World Cup in 1950 against all odds," said Nevins.
• "The Big House: A Century in the Life of an American Summer Home" by George Howe Colt (Simon & Schuster, $14.00): Nevins explained this Cape Cod-centered book "is fun reading for anyone who has ever known a special summer retreat."
Manchester Barnes & Noble's Laura Eanes recommended these titles:
• "In the Company of Cheerful Ladies" by Alexander McCall Smith (Pantheon Books, $19.95): The latest from the "No. 1 Ladies' Detective Agency" series, the charming and ever-resourceful Precious Ramotswe finds herself overly beset by problems. But what finally rattles Mma Ramotswe's normally unshakable composure is a visitor who forces her to confront a secret from her past.
• "Ya-Yas in Bloom" by Rebecca Wells (HarperCollins, $24.95): In this sequel to Wells' "Divine Secrets of the Ya-Ya Sisterhood," "Ya-Yas in Bloom" reveals the roots of the Ya-Yas' friendship. When old grudges and wounded psyches lead to a heartbreaking crime, the dynamic web of sisterhood is the only safety net strong enough to hold families together and endure.
• "Map of Bones" by James Rollins (HarperCollins, $24.95): During a service at a cathedral in Cologne, Germany, a band of armed intruders ruthlessly gun down worshippers and clergy alike. The killers haven't come for the church's gold and valuable artwork, but for a priceless treasure secreted within: the preserved bones of the Three Magi who once came to pay homage to a newborn savior. As they flee the carnage they have wrought, they carry a prize that could reshape the world.
• "Hunter-Killer" by Patrick Robinson (HarperCollins, $25.95): Appalled at his family's extravagant lifestyle, Saudi Crown Prince Nasir vows to end their careless and destructive rule, and sets in motion a top-secret operation to destroy the Saudi oil industry and bankrupt the monarchy.
Those of you who read this column know by now that I'm a sucker for Star Wars, with Harry Potter and Lord of the Rings as close seconds.
• "Harry Potter and the Half-Blood Prince" by J.K. Rowling (Scholastic, $29.99, available July 16): Harry Potter has entered his sixth year at Hogwarts School of Witchcraft and Wizardry and continues the epic battle of good vs. evil against "He Who Must Not Be Named."
• "Star Wars: Episode III — The Revenge of the Sith" by Matthew Stover (Del Rey, $15.99): Movie novelizations are typically categorized in literary supremacy somewhere just slightly above, and occasionally below, comic books. On the positive side, they can be enlightening, occasionally giving insights into the story not shown on screen. "Revenge of the Sith" holds up to that end. Still let's not turn a pig into a prom queen; we know the characters, the plot and even the climax. Then again, it's summer, it's Star Wars, it's a book — what more do you need for a beach book?