Off The Clock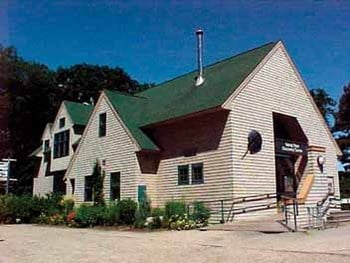 I found the most beautiful drive into the Durham/Dover area while on assignment for something completely different. Take Route 125 to Route 155, then 155A. You'll go past beautiful farms and through little towns like Lee — in fact, this will take you right past the Flag Hill Winery & Distillery (659-2949, flaghillwinery.com). It's well worth a visit. (No, that was NOT the assignment!) From the north, try Route 16 or Route 11, skirting Winnipesaukee Lake.
While on the Seacoast there is plenty to do, beyond going to the beach. Among the doings:
• Great Bay National Estuarine Research Reserve (greatbay.org) in Stratham has activities for the whole family. A handicapped-accessible nature trail and boardwalk allows visitors to explore a variety of habitats including forests and salt marshes as well as native plant gardens. Climb aboard a replica of a 19th century gundalow, a type of barge, to see how these "Mack trucks" of the Gulf of Maine moved cargo two centuries ago. The bay is also a prime spot for kayaking and watching migratory birds.
• The Sandy Point Discovery Center (778-0015, greatbay.org) will be opening May 1 with new exhibits and programs. There also are touch tanks where you can get your hands dirty — or wet, as the case may be — learning about lobsters, horseshoe crabs and other marine critters.
The grounds of the Great Bay National Estuarine Research Reserve are open dawn to dusk year round. Sandy Point Discovery Center is free and is open Wednesday through Sunday, 10 a.m. to 4 p.m., May through October.
If you take that drive toward Lee, visit the Jenness Farm (942-8051, jennessfarm.com) in nearby Nottingham. Jenness Farm makes handcrafted goat-milk soaps and body products which are known to be extremely gentle on the skin.
The farm will be holding their "kid friendly" open house April 23-24. Taste fresh goat milk and pet the new baby Arapawa goats, a very rare breed descended from goats released by Captain Cook in Australia in the 18th century.
The Jenness Farm and retail store is open Wednesday through Sunday, 10 a.m. to 6 p.m. A $1 per person or $5 per family donation will benefit the Arapawa Goat Sanctuary in New Zealand.
If your tastes run more "opera" than "soap," take in a performance at the restored Rochester Opera House (335-1992, RochesterOperaHouse.com). The opera house was originally constructed in 1908, but fell into decline in the 1940s and was closed in 1974. In 1996, Mayor Harvey E. Bernier Jr. launched the Rochester Opera House Restoration Project, and the venue was opened again a year later as part of an on-going, multi-million dollar restoration. The Rochester Opera House is listed on the National Register of Historic Places.
On May 13, the "Royalty of Doo-Wopp" will bring together such artists as the Drifters, the Tuneweavers, Little Joe Cook, Shep's Limelites and others. The performance begins at 8 p.m. Tickets are $32 and $36.
For some nourishment, check out:
• ffrost Sawyer Tavern at the Three Chimneys Inn (868-7800, threechimneysinn.com) in Durham, which was built in 1649 and was a site for munitions stolen by Yankees from the British blockhouses in nearby Portsmouth during the Revolutionary War. The tavern has an open hearth "summer kitchen" fireplace, granite walls and hand hewn beams, and serves up some hearty traditional New England fare. And, no, I didn't make a typo — the "ff" in ffrost is the old English way of spelling a capital "F". ffrost Sawyer Tavern is open Sunday through Thursday, 5 to 9 p.m., Friday and Saturday, 5 to 10 p.m.
• Jumpin' Jay's Fish Café (766-3474, jumpinjays.com), just off Market Square in Portsmouth, features fish so fresh it was probably swimming that morning. Locally caught seafood as well as varieties from more exotic locales like New Zealand and Ecuador can be complimented by your choice of sauce or marinade. Open for dinner seven nights, reservations are suggested. Jumpin' Jays is a non-smoking facility.
Dover has been undergoing quite a transformation. Here's just a few to choose from on your Seacoast adventure:
• Orchard City Chop Shop (749-0006, orchardstreetchopshop.com) – New York-style steak house in a historic firehouse. Look out Ruth's Chris!
• Crescent City Bistro (742-1611, crescentcitybistro.com) — Cajun/Creole cuisine is served at one of the few vintage rum bars in the country.
• Blue Latitudes Bar & Grill (750-4222, bluelatitudes.net) — In the Cocheco Mills, Blue Latitudes serves upscale world cuisine with an American touch. They also have outside seating.