October pending construction contracts in N.H. show a healthy increase
But total value remains behind the 2012 pace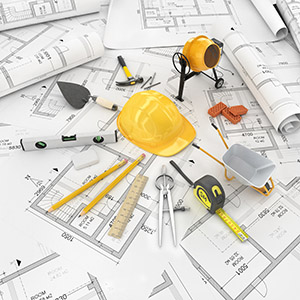 For the first time in months, contracts in October for future construction projects in New Hampshire recorded multi-digit across-the-board gains.
Most notably, according to data released by industry information service McGraw Hill Construction, there was a 162 percent annual increase in the value of future nonbuilding construction projects, rising to $71.7 million in October from last October's $27.6 million. For almost the entire year, the value of pending contracts for nonbuilding projects — roads, bridges and other infrastructure – have been disappointing, at best. Even with the dramatic increase in October, the total value of such deals is down 54 percent so far this year from the same period in 2012.
Elsewhere, New Hampshire's residential construction sector continued to show gains, this time rising to $57.9 million, a 38 percent increase from October 2012. For the year, residential building has been the most solid construction sector in New Hampshire, with the value of future contracts increasing by some 25 percent for the year thus far.
Also gaining in October was the value of nonresidential contracts, which rose 28 percent, to $48.2 million from last year's $37.6 million. But so far this year, nonresidential building has been stagnant, increasing by only 1 percent.
All told, the total value of future construction contracts in October stood at $177.8 million – a 66 percent jump from last October's $107.4 million.
Through the first 10 months of the year, future construction activity remains far behind 2012. Through October, the value of future construction contracts stood at $1.185 billion, 14 percent lower than the $1.383 billion recorded through October 2012.