Oct. 3 event to highlight support systems for bioscience startups
BioTech/MedTech Cluster presents panel of key industry and higher-ed players in Hanover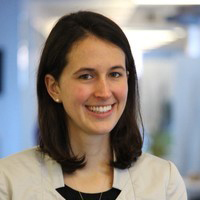 New Hampshire's entrepreneurial network is the focus of an event organized by the BioTech/MedTech Cluster, an initiative of the New Hampshire High Tech Council, on Wednesday, Oct. 3 in Hanover. The event will take place from 4:30 to 7:30 p.m. at the Dartmouth Entrepreneurial Network (DEN) Innovation Center at 4 Currier Place, Suite 107.
"New Hampshire has a rich history of innovation and entrepreneurship in the BioTech/MedTech sphere, something many people may not be aware of," said Cindy Conde, co-chair of the BioTech/MedTech Cluster. "The DEN in Hanover continues to be a significant player and has made many valuable contributions in supporting venture ideas and startups since 2001. This event offers a great opportunity to learn more about the DEN, business success stories, and efforts underway at the state level to help keep the entrepreneurial spirit and business growth alive and well here in New Hampshire."
The event will begin with a keynote address by Taylor Caswell, commissioner of the New Hampshire Department of Business and Economic Affairs, whose previous experience includes structuring and funding renewable power-related startups as well as serving as the executive director of the New Hampshire Community Development Finance Authority. Following Caswell's address, there will be a panel discussion including Jamie Coughlin, director of the Magnuson Center for Entrepreneurship at Dartmouth College; Phil Ferneau, managing director and co-founder of investment firm Borealis Ventures; Julie Coleman, program manager for Celdara Medical's recently awarded DRIVEN grant, which is designed to create an accelerator hub to encourage medical entrepreneurship; Errik Anderson, founder and CEO of Ulysses Diversified Holdings, which incubates, grows and funds cutting-edge biotech and high-tech companies; and Lidia Valdés, co-founder and CEO of Lodestone Biomedical, a company working to help clinicians narrow in on effective cancer therapy.
"The Dartmouth Entrepreneurial Network includes a vast number of individuals who have gone on to start their own companies, and as such, can serve as role models for those looking to follow in their footsteps," said John Whelan, co-chair of the BioTech/MedTech Cluster. "With such a vibrant network, we hope to be able to shine a light on the resources these individuals are to others in the community."
For more information about the panelists can be found here. Tickets can be purchased here or by calling 603-935-8951.