Observations on an election
Declaring the winners is not the end, it's only the beginning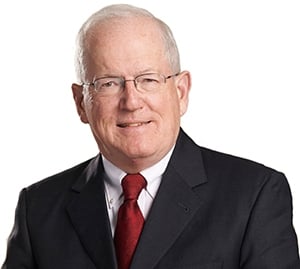 One of the benefits of having to write a column approximately 10 days before it is published, is that six days before an election, it does no good to predict an outcome that will be known by the time of publication, or risk presuming winners and losers!
Looking back at the entire campaign, a few observations come to mind.
There is a tendency in this very sophisticated voter-identification era, for political parties to target certain voters to the exclusion of others. I have seen cars come onto a street and target two or three houses with literature or personal visits. When I asked why they were not canvassing the entire neighborhood, volunteers said they were sent by the Democratic or Republican organization to contact specific voters and remind them to vote. It occurs to me that voter identification may have become a little too sophisticated and residents not targeted might resent being ignored.
The overabundance of money in this campaign is obvious. Perhaps the most glaring example is the money spent by outside groups in the U.S. Senate election.
Readers may remember that in Massachusetts' last election, the contestants agreed to honor the "People's Pledge" to refuse any outside support. When offered that opportunity in New Hampshire, reportedly, Gov. Maggie Hassan declined the offer by U.S. Sen. Kelly Ayotte, and the result was a barrage of nonsensical, offensive and inaccurate advertisements accusing both candidates of taking positions that they had not taken or being responsible for achievements they had not accomplished.
In connection with such advertising it also occurs to me that perhaps titles of sponsors such as "DSCC" should be spelled out as the "Democratic Senate Campaign Committee," so viewers actually know who is supporting the nonsense being broadcast. Getting millions of dollars out of campaigns would help.
In this election, the quality of candidates has been debated. At no time in my life have the candidates at the top of ticket been so unpopular. When you read this, one of them has been elected president and, hopefully, the nation will close ranks, give support and render the equivalent of the editorial cartoonist who, in 1968, gave Richard Nixon a "clean shave" after his election.
The question continues to be why good people do not run, and the answer seems obvious, given the length, cost and negativity of campaigns. More succinctly put, why would anybody run for office in this environment?
Many others have commented that an election is not the end, but the beginning, and the real work starts after the election. Facing real issues, solving real problems and reaching out to make common ground with the opposition is the real test of those elected to office.
Among the issues that were somehow ignored during the campaign is the need to balance the budget, get the national debt under control and restore fiscal responsibility to the country. Unless I missed it, nobody talked about that during the election! Those elected now have the responsibility to look at it, address it and get it under control.
What was in evidence during the campaign were the many promises by candidates running for office at every level. When asked how they would pay for such promises, the typical "control fraud and abuse and excess spending" kind of answers were given.
Of course, that cannot pay for such promises or programs nor will it balance the budget. The only things that will pay for these promises or produce fiscal responsibility are increased revenue (taxes, that is), a more vibrant economy producing more revenue from existing sources, or cutting spending. Those elected should recognize that reality, now that they are no longer candidates.
Finally, one of the major issues on the horizon and perhaps the largest challenge of the next generation of leaders, is the impending effect of automation.
For example, it is estimated that 2 million jobs are threatened should the trucking industry be revolutionized by self-driving trucks, with no reasonable expectation that those drivers will find alternate employment. Multiply that by all of the other possible effects of technology on employment, and all the job training, skills, job creation and other worthy programs will not produce enough jobs for those displaced.
Technological advances are inevitable. It is also inevitable that those who invent the technology will become wealthier and wealthier.
The problem for legislators, thinkers and leaders in the near future will be how to take the incredibly concentrated wealth and find a way to support those who lose their jobs so that they do not fall into poverty. For this capitalist Republican, the alternatives seem counter to the traditions and principles of America. However, these matters will have to be addressed, and how they are addressed will have a lot to do with how successful the politicians and the country they lead will be.
Brad Cook, a shareholder in the Manchester law firm of Sheehan Phinney Bass + Green, heads its government relations and estate planning groups.