Numbers remain spotty in future N.H. construction
Total value of 2014 deals is 10% lower than a year ago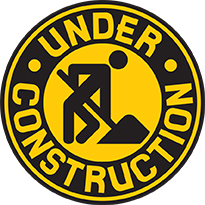 Seven months into 2014, the total value of future construction projects awarded in New Hampshire is 10 percent lower than at the same time a year ago.
According to industry information service McGraw Hill Construction, the value of contracts awarded for future construction through July 2014 has totaled $723.2 million. For the same period in 2013, the value was $804.4 million.
For the year so far, there has been only one bright spot in the construction sector: nonbuilding construction, which covers roads, bridges and other infrastructure. The value of such contracts has rebounded from a slow start at the beginning of the year and totaled $192.8 million through July, 31 percent more than the $147.7 million recorded through July 2013.
Other than that, the total value of contracts for residential and nonresidential building is down so far this year.
On the nonresidential side, contracts awarded have valued $238.9 million, down 28 percent from the $331.5 million awarded through July 2013.
On the residential side, the total value is down 10 percent, to $291.5 million from last year's $325.3 million.
On a monthly basis, the total contracts awarded in July 2014 were valued at $190.3 million, up 6 percent from last year.
By sector, a jump of 27 percent was recorded in nonresidential contracts, from last year's $78.3 million to this year's $99.6 million. But in the residential sector, the value of future contracts awarded in July totaled $47.6 million, down 10 percent from last year's $52.9 million. Likewise, nonbuilding contracts awarded for the month were down 10 percent as well, to $43 million from $48 million.