Now it's on to November
My predictions for the November elections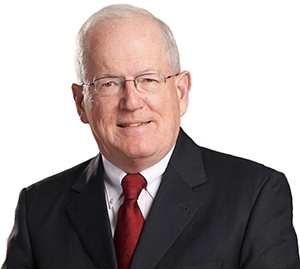 New Hampshire's primary election on Sept. 11 drew record numbers of Democrats to the polls, exceeding Secretary of State William Gardner's prediction of 90,000, and in fact resulting in 120,000 energized Democrats voting, compared to about 100,000 Republicans, also a fairly healthy turnout for an "off year."
At this point, there are encouraging signs for the Democrats in November. The energy shown in the primary should translate into a good Democratic turnout in November, and this, coupled with anti-Trump sentiment, the traditional advantage for the party out of power in a "midterm" election, and strong candidates may make for Democratic strength. Conversely, Republicans have lesser-known candidates, less money so far, but a popular first-term incumbent governor at the head of the ticket, which gives the GOP something to hope for as well.
Looking at particular races, the gubernatorial race should favor incumbent Chris Sununu handily, given New Hampshire's tradition of electing first-term governors to a second term. However, against a strong Democratic headwind, Sununu's victory could be just slightly over 50 percent, and there is even a slight chance he could lose if there is an overwhelming Democratic wave. Don't count on that, however.
Democratic candidate Molly Kelly, coming off a strong primary showing, said nothing about any issue during the primary and appears to be the "safe" Democratic candidate against Sununu. Defeated challenger Steve Marchand took positions on issues and waged a strong campaign, but the Democratic establishment nominated its candidate who, hopefully, will say something about issues during the fall campaign.
The two congressional races should give Democrats some optimism.
In the 2nd District, incumbent Ann McLane Kuster is in a strong position against a relatively unknown Republican nominee, NH Rep. Steve Negron of Nashua. In the 1st District, after a hotly contested contest, Manchester restaurateur and Executive Councilor Chris Pappas handily defeated the other 10.
On the GOP side, former liquor enforcement official and police chief Eddie Edwards beat state senator Andy Sanborn of Bedford to capture the GOP nomination. Edwards faces an uphill battle against the popular Pappas but should have better funding than Negron.
For Executive Council, former Councilor Debora Pignatelli again faces incumbent David Wheeler in the southern district, and that seat could be taken by either party.
In District 4, where Pappas is giving up his seat, Democrat Gray Chynoweth beat former Manchester Alderman Garth Corriveau and will face former Manchester Mayor Ted Gatsas in a race with two well-known and well-funded candidates. Chynoweth could keep that seat for the Democrats, in which case, assuming Andru Volinsky wins in District 2, the Democrats could have a 3-2 advantage.
In District 1, Michael Cryans of Hanover again faces incumbent Joseph Kenney. In a wave election, if Cryans were to win, that could mean a 4-1 Democratic council, which would be an interesting result. Of course, Republicans could hold on to the seats in District 1 and District 5 and Gatsas could win in 4 which, added to incumbent Russell Prescott in District 3, would result in a Republican-dominated council.
Democrats need to pick up three seats to take control of the Senate. They might be able to do so, although there are some unknowns, including in Senate District 1, where Democrat Jeff Woodburn, facing criminal charges, was re-nominated and now faces Republican David Starr. Woodburn would have been safe but for the controversy surrounding the charges.
In other districts, possible changes could come in Senate District 16, where Democrat Kevin Cavanaugh might be vulnerable to Republican Sen. David Boutin. All in all, Democrats could pick up the Senate in a wave election, but the Republication field looks fairly strong, with a number of popular incumbents.
In the House, anything can happen, given the fact that there are 400 members and in a wave election, the pendulum could swing and Democrats could take control.
In one ballot measure, Question 1 will be asking for the passage of a constitutional amendment affording taxpayers standing to challenge governmental actions. This is supported by a political action committee, "Yes on NH 1" headed by former Supreme Court Justice and U.S. Rep. Charles Douglas of Concord. It is backed by a coalition of conservative, libertarian, progressive and liberal organizations that believe the NH Supreme Court was wrong when it said that taxpayers did not have standing to challenge governmental action.
It should be an interesting fall!
Brad Cook, a shareholder in the Manchester law firm of Sheehan Phinney Bass & Green, heads its government relations and estate planning groups. He can be reached at bcook@sheehan.com.