Note to service businesses: respect your customers
The big lesson here is to remove barriers, no matter how small, for your customers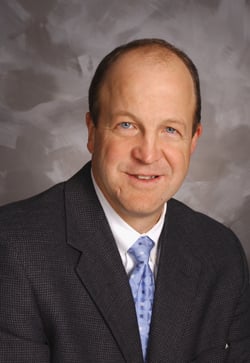 After reading a recent NHBR article on challenging times in the service business and improving performance, it was unfortunately very easy to remember a few of my own logic-defying experiences in the service world.
Whether you are a nonprofit serving your populace or a for-profit placing or selling an intangible, you are automatically in the service business. More importantly, great service is one of the few things that can distinguish you from your competition. While we in the financial services industry have certainly been guilty of past problems of our own, it is by no means an exclusive club. I offer these recent personal experiences.
I received a card in the mail from my former optometrist's office saying they are looking forward to seeing me the following week. "Odd," I say to myself. "I didn't have this down." I call and ask if I made the appointment. The answer is immediate: "You didn't. It's responsible to see your eye doctor once a year."
So I'm irresponsible?
I tell them I am all set and won't be keeping that appointment. I then get a barrage of condescension: "Don't you care about your health?"; "You only have one set of eyes"; "Your insurance provides for one visit a year." Not at all the point.
The call ended poorly, with neither the problems resolved, nor any future visits discussed.
The answer is to forget the gimmicks, take a more genuine approach, and always finish professionally. If the contact was more of a "we haven't seen you in a year and would like to," I very well would have made an appointment. But the office person was much more concerned with the loss of a battle than maintaining a customer for the doctor's practice.
'Sir Don'
Another problem popped up with a recent encounter with a subscription service. I am a subscriber with a credit card on file, but the card expired and I assumed all I needed to do was call in a new expiration date. So I called, but after 20 minutes they're still trying to find my account.
He finally finds my account, and I'm then asked, "How would you like to be addressed during this call, Mr. German?"
German is not my name. But I do say, "Well, I was recently knighted, so Sir Don would be OK." I fully expected him to say "OK, I get it, this has been a slog," but no, the rest of the call I'm addressed as "Sir Don." I didn't laugh, but the more he said it, the harder it was not to.
A solution to this kind of encounter is for the company to conduct training that is sufficient to deliver on and exceed customer expectations. Listen and have a quality interaction with the customer.
Next involves a call center encounter. I hold a credit card from a large institution issuer — had it for years. Anyway, I was traveling, forgot to call to advise, and was declined on an out-of-the-area purchase. My fault. I then called looking to get the hold released. After quite a wait, I get through. The rep "sees my problem" and says she's forwarding me to the risk department. Whoa! This after I passed the requisite security questions? Doesn't matter. I acquiesce and get forwarded. It was there I gave up after a very extended wait.
A solution: If you have trained, entrusted people that work for you, have controls in place, but empower them. If you do that, the first contact can "own it." That card largely just sits as a backup now.
The big lesson here is to remove barriers. Whoever makes it easy wins.
Barriers, as little as they may be, do matter, so break them. Respect and value your customers and train/empower your folks so they can actually help.
Don St. Germain is executive vice president and chief lending officer at St. Mary's Bank in Manchester.