North Country hospital to expand facilities
Work begins in October on $2m Upper Connecticut Valley Hospital project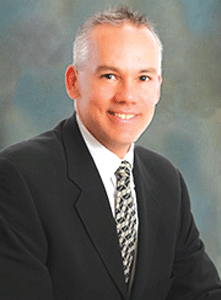 Work is expected to begin in October on a major expansion and renovation project at Upper Connecticut Valley Hospital in Colebrook.
The hospital said the $2 million project, scheduled to be completed in 2017, will more than double the size of the current hospital emergency department while providing enhanced services and space for the rehabilitation department and specialty medical services. It will also create more comfortable patient registration and waiting space.
Overall, the renovation will increase the size of the emergency and rehabilitation departments to 4,800 square feet, up from the current 1,860 square feet. Additional space will be added to patient registration and physician specialty service areas. The project will also update all signage, provide greater accessibility, and add more efficient space for treatment and privacy.
In addition, the expansion and renovation project will include increasing the number of private rooms in the emergency department from two to six and adding a private trauma room. The rehabilitation department will add larger treatment bays and provide facilities that allow for adding new cardiac rehabilitation treatment. In addition, the number of exam rooms for specialty services will be increased.
Scott Colby, president of the hospital, said the project "will provide much needed, and more efficient, space at the hospital and ensure an even higher level of care and service. Most importantly, this project will guarantee that UCVH is ready to meet the future health needs in our region and remains a stable and secure part of our community."
Overall, the project incorporates improved space design in all areas and eliminates wasted space and inconvenience for both staff and patients.
Warren West, CEO of North Country Healthcare, an umbrella organization of four area hospitals, including UVCH, said the project "shows our long-term commitment to providing sustainable and quality healthcare to the people of the UCVH service area. It is an investment in the growth and success of our hospital and region."