North Branch Construction: Quality, teamwork, value and versatility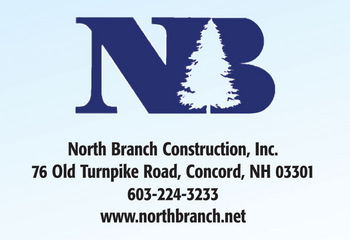 Since its founding in 1958, North Branch Construction Inc. has developed into one of the largest construction firms in the state. Located in Concord, North Branch is a full-service general contractor/construction manager with expertise in institutional, commercial, industrial, municipal, high-end residential, multi-unit housing, design/build and historic renovation projects.
North Branch firmly believes that the key to a successful project is teamwork and communication. Quality people make this happen. They have their own in-house, experienced workforce consisting of project managers, supervisors, foremen, carpenters and laborers as well as a full-time service foreman and part-time service coordinator.
This workforce availability and experience results in faster project completion, higher quality and lower cost for their clients. By consistently maintaining high standards at all levels, they deliver excellent lasting value and top-notch craftsmanship as evidenced by their completed projects.
North Branch measures itself against meeting its mission of "providing a level of value, quality and service that is unrivaled in the construction industry."
When it comes to sustainable "green" construction, North Branch Construction has led the way in the industry. North Branch has four LEED (Leadership in Environmental Energy Design) Accredited Professionals on staff available to provide their clients with innovative, cost-effective, energy-efficient building solutions and was the first general contractor in the state to build its own LEED registered corporate headquarters.
North Branch is a member of the U.S. Green Building Council.
Recent projects include the new George H. and Ella M. Rodgers Memorial Library in Hudson, a new plant office building for Stonyfield Farm in Londonderry, the new Londonderry Bus Terminal and a new, stateof-the-art broadcast studio for New Hampshire Public Radio in Concord.
Quality, teamwork, value and versatility are only words unless you can make them happen. North Branch Construction makes it happen. The company's dedication, creativity, experience and knowledge all combine to make North Branch the player to add to your team.
To learn more about how North Branch can help you with your next project, visit www.northbranch.net.