No voter fraud in NH!
A recount of the Ballot Law Commission's examination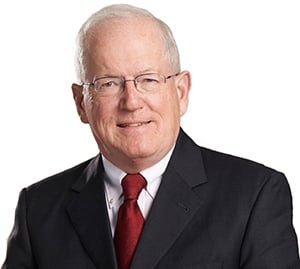 Shortly after Donald Trump lost New Hampshire's electoral votes in 2016, he blamed that failure on "massive voter fraud" and "busloads of out-of-state voters coming into New Hampshire to vote for Hillary Clinton."
Various conservatives allege "massive fraud," while Democrats accuse legislators of trying to engage in "voter suppression" when they want to tweak some voting laws.
In that context, and knowing of several governmental efforts to examine the reality of the situation, the NH Ballot Law Commission, of which I am chairman, held a hearing on May 29 to hear the facts.
At the hearing, presentations were made by various state officials, including longtime Secretary of State William Gardner, Senior Assistant Attorney General Anne Edwards, Deputy Secretary of State David Scanlan and Assistant Secretary of State Anthony Stevens.
New Hampshire is one of a few states that is exempt from the "motor voter law" because we allow voters to register on election day at the polls. If voters have insufficient identification, they sign an affidavit which is then checked by the Secretary of State's Office, mail is sent to the residence indicated and confirmation is received. Stevens reported that a very small number were required to be examined because of a failure to get verification, and an even smaller number were referred to the Attorney General's Office. The conclusion was that the same-day registration system is working, is not subject to abuse and that there is no evidence of fraud in that system.
The upshot of Edwards' testimony was that there is no pattern of election abuse or fraud, and that the complaints vary from the location of polling places, moderator misconduct, stolen lawn signs, voting by deceased voters, electioneering by wearing improper clothing and, in a very few instances, voter fraud by voters voting in inappropriate locations or voting twice.
Edwards commented that she believed much of the cause of voter complaints or even inappropriate actions was based on confusion, some voters thinking that they can vote wherever they own property, and others not being sure where to vote, citing one instance where the town officials in Manchester and Hooksett were confused as to the location of housing on one of the campuses and sending the voter to the wrong town to vote.
Edwards also indicated that there had been complaints of busloads of people coming to the polls, but upon investigation, the buses were found to be from out-of-state bus companies while the voters were from New Hampshire and entitled to vote.
Gardner and Scanlan then described the crosscheck system, under which voters with the same name and birthday are identified from the database. While a rather large number were identified in this process in New Hampshire and registered in another state, by the time the process of elimination took place, there were only about 142 that needed to be examined closely, and some of them had been referred to the Attorney General's Office to see if the people actually voted twice. Certainly the small number involved demonstrate that there is no pattern of fraud or concerted action to violate our election laws by voting in two states.
Gardner commented that legislation that was somewhat controversial during the last legislative session — trying to clarify the terms "resident" and "domicile" — would have no effect on how elections will be held in New Hampshire. While he did not say so, suggestions that this was some kind of an effort to "suppress voters" did not seem credible. Gardner said that, since we have same-day registration, we do not have provisional ballots like some states, and we do not put impediments in the way of people voting.
The result of the hearings was to reassure the people of the state that our elections are secure, supervised, accurate and that there is no "massive voter fraud," or even any meaningfully significant isolated fraud going on in New Hampshire.
The hard work of the Attorney General's Office and Secretary of State's Office are a testament to New Hampshire's commitment to election security and a testament to the supervision of this process by Bill Gardner. We should keep him on the job!
Brad Cook, a shareholder in the Manchester law firm of Sheehan Phinney Bass & Green, heads its government relations and estate planning groups. He can be reached at bcook@sheehan.com.