No NH businesses filed for bankruptcy in March
But there was a sharp increase in filings by individuals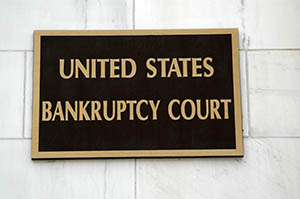 No New Hampshire businesses filed for bankruptcy in March. That's the good news. The bad? There was a sharp uptick in the number of personal bankruptcy filings.
Some 217 households filed, 71 percent more than filed in February and 10 percent more than March of last year. Three were due to business-related debt, but no businesses filed for bankruptcy themselves. In February, only one business filed for protection, a development company near a ski resort in Lincoln.
On the other hand, this was only the second year-over-year increase in household filings since the recession. Bankruptcy filings also 13 increased in August of 2015 over August 2014, but overall bankruptcies in 2015 were down by more than 20 percent from the previous year.
Even with increase, March's filings represented the second lowest total in any March since 1990, except for a sharp drop in 2006 following a change in bankruptcy law that made it tougher to file.
While there was a considerable increase in March over February, a record low was set for February – just a few bankruptcy filings above the record low for any month since the 1980s.