NH's sales hiring challenge
Recruiting salespeople is the number one challenge facing business owners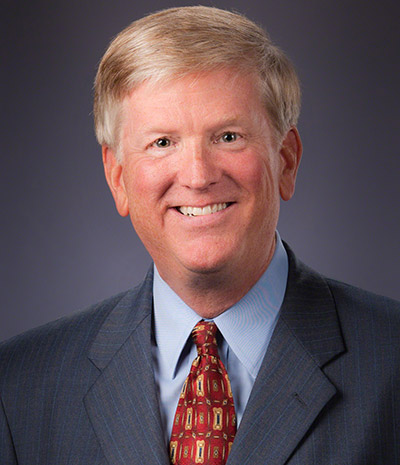 How much would recruiting and hiring a true sales superstar transform your business? Could a few key individuals, maybe just one, help you take your company to that prized "next level" whatever it may be – a revenue goal, new market penetration, key account development?
Any sales organization with growth as its objective must focus squarely on sales force development. That means people – great people. How do you recruit great sales people and keep them working and producing with you, year after growing year?
First, identify candidates who can actually sell. Then narrow down your choices to the candidates who can sell effectively within your unique organization. Consider the products or services you offer and who actually makes decisions about buying in your target accounts. How are sales generally made in your industry, and specifically, what strategies and tactics work best for your organization?
Some people make great inside closers. They enjoy nurturing relationships and upselling repeat customers. Others feed off the hunt; they thrive on cold-calling. Some love staying outside the office, being the road warrior, meeting new prospects and "making rain" in the field. Some are better at fast, high-volume transactions, while others can patiently pursue big-ticket contracts with long sales cycles. Some salespeople can thrive working on a team from a central location and others do better working remotely.
The point is that selling, just like law, medicine, engineering or any other profession, has different areas of practice and each requires unique skillsets. You need to find great salespeople with the right fit – the right "specialty" experience and skills for your type of selling environment.
Recruiting and hiring is the number one challenge facing business owners and executives in New Hampshire with regard to effective sales force management. We earnestly stress taking the time and using the available resources to get your hiring right.
You just can't afford to hire by the gut anymore. Ramping up and training your new salespeople is a major cost so you want to find the best alignment in the people you ultimately hire – candidates who can fit into your organization and get to work fast.
Objectively assess every candidate's real strengths and weaknesses as well as their veracity in the resume screening and interview processes. We recommend a number of tools that sales managers can use to help screen candidates and reveal more of their real backgrounds, credentials and personal/professional attributes.
These tools, such as assessment tests and interviewing methods, can help you predict with better odds how a particular candidate will work out for your company.
One such tool for determining the potential success of sales candidates has an easy to remember acronym, SEARCH. Develop your resume screening and interview questions in a way that draws out substantive information about the candidate in the following areas:
• Skills – written & oral communication, rapport building, technical, computer/CRM
• Experience – prospecting, resume depth, education, work history, leadership, C-level, travel
• Attitude – positive, high energy, takes responsibility, action oriented, friendly
• Results – specific, verifiable, finishes tasks, career progress, awards, earning power, top 10 percent
• Cognitive abilities – IQ, Emotional Intelligence (EQ), problem solving, creativity, judgment
• Habits – prospecting, organized, punctual, self-discipline
Applying SEARCH can help you design the right interview questions. How well you listen for the answers will be critically important in rating each sales candidate's potential for long-term success within your company. There are some excellent assessment and hiring resources out there.
As difficult as it may be to find qualified sales candidates in New Hampshire, they are out there. You never know when the "Mr. or Ms. Right" will show up at your company. Successful executives take the time and go through a strategic recruiting process when building their sales teams.
And in New Hampshire's competitive job market, it's a good idea to follow this brave and wise mantra of sales force development: Always be recruiting!
Kevin Hallenbeck, principal of Sandler Training – Manchester, can be reached at 603-232-1520 or through bestsalespeople.com.