NH's construction jobless rate falls to 5% in April
But state's national ranking also drops to No. 17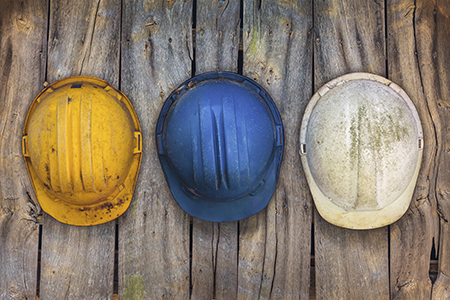 New Hampshire, which for several months this past winter was among the states with the lowest construction industry unemployment rates in the nation, ignominiously fell to the 17th spot in April, according to data from Associated Builders and Contractors.
In fact New Hampshire industry jobless rate of 5.0 percent is not even the lowest in New England. That honor went to Massachusetts, whose construction unemployment rate of 4.2 percent was 10th lowest. Vermont, with a 4.5 percent rate, had the 12th lowest rate.
The good news is that New Hampshire's construction jobless rate was 2.1 percent lower than the 7.2 percent rate recorded in April 2015.
Meanwhile, ABC reported that construction employment rates improved in 44 states in April on a year-over-year basis. The national rate of 6 percent was a 1.5 percent drop from April 2015, continuing a streak of consecutive monthly year-over-year rate declines that began in October 2010. National employment in construction was 262,000 higher than in April 2015, said economist Bernard M. Markstein, who conducts the monthly analysis of Bureau of Labor Statistics data for ABC.
All but one state, Hawaii, posted a decrease in its estimated construction unemployment rate from March. All but two states — Alaska and New Mexico — had construction unemployment rates under 10 percent.
The state with the lowest unemployment rate in April was Nebraska, at 2.5 percent. The highest rate was Alaska's, at 12 percent.