NHBR/e-forecasting economic index rises again
Leading indicators goes up 0.2 percent in April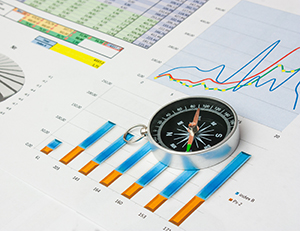 The latest NHBR/e-forecasting.com New Hampshire Leading Economic Indicator rose in April as economic activity continued to pick up from a month earlier.
The composite New Hampshire index of state leading indicators, which is produced jointly by e-forecasting.com and NHBR, increased 0.2 percent in April after rising 0.1 percent in March. For the month, the indicator stood at 130.1, where economic activity in the year 2000 equals 100.
Four of the eight components that make up the indicator had a positive contribution in April: unemployment claims; stock prices (national); building permits; and interest rate spread.
Four of the eight components had a negative contribution: weekly hours in manufacturing, exports of manufactures, consumer expectations (regional) and technology index (national).
Looking at its six-month growth rate, a signal of turning points, the NHBR/e-forecasting.com Leading Indicator's six-month growth rate stood at 3.2 percent in April.