NH1 News readies big September launch
Binnie-owned company adds Kevin Landrigan, CNN veteran to its news staff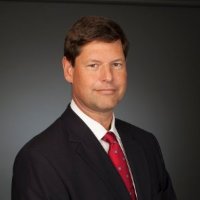 NH1 News – the creation of businessman Bill Binnie's Carlisle Media Group – is entering the New Hampshire news market in a big way by hiring 35 people, capped by the addition of State House news veteran Kevin Landrigan and CNN's Paul Steinhauser. The statewide news network's multimedia launch is set for Sept. 15.
"We are plunging in with both feet, and we will be here for years," said news director Robb Atkinson, speaking to NHBR from the Concord-based network. "The moment viewers see us on Sept. 15, they will know we did not cut corners to bring quality news to New Hampshire."
Binnie, a successful Seacoast businessman and unsuccessful candidate for U.S. senator, has talked about local coverage ever since he bought the struggling Channel 50 television station in Derry and renamed it WBIN-TV in 2011.
Expectations increased in 2012, when Binnie bought some 30 New England radio stations – including 16 in New Hampshire – from the Nassau Broadcasting chain for $12.5 million.
But hopes fell when the station shut down its first attempt at news reporting, "because we weren't happy with the quality," Atkinson said.
However, the first news venture had a fraction of the budget of the second attempt, which will be run out of the renovated Walker School in Concord, said Atkinson.
The set, created by Colorado-based Devlin Design group, "will have the look and feel of a Boston show, but be all things New Hampshire."
The venture will be launched without any debt, and advertising sales have been going well, said Atkinson.
Local television news segments will be broadcast daily from 5 to 6 p.m. and 10 to 10:30 p.m. as well as at the top of the hour and half-hour on radio. There also will be a "very cool website," – nh1.com – that's currently under construction, but should be available in the "coming weeks," said Atkinson.
The news of Landrigan's hiring comes just a week after the Nashua Telegraph closed its State House bureau and laid off the longtime New Hampshire political reporter – a move that dismayed commentators about the shrinking of State House coverage locally and nationally.
But the prolific Landrigan will now work out of the same State House press room and will continue writing his articles for the website, as well as do radio and television broadcasts and issue his usual tweets and Facebook postings.
"Kevin is amazing," said Atkinson. "A virtual reporting machine."
Paul Steinhauser, who has covered national campaigns, will be a news anchor and political director starting Jan. 1, just in time for the presidential primary. He will be part of a news team that includes managing editor David Solomon, former editor of the Portsmouth Herald and Nashua Telegraph.
The station conducted a nationwide search for other talent and landed anchors from Florida, Charleston and Oregon, and four other reporters – or, in the words of Atkinson, "multimedia journalists." Add up the camera crew and producers and other people necessary for broadcast, and it comes out to 35 new media jobs in the Concord area.
"At a time when other news outlets are reducing staff, that's news in itself," Atkinson said.