NH tries to cope with shortage of psychiatrists
Report finds only 45 percent of the state's need is being met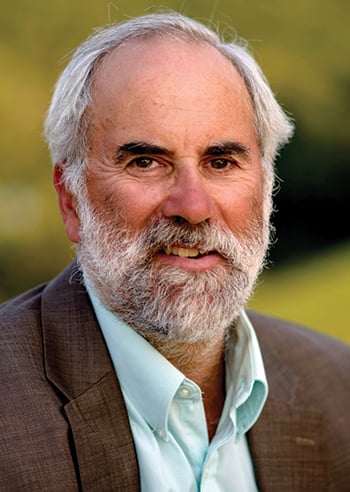 For two years, Maggie Pritchard has been trying without success to find a psychiatrist to lead the mental health unit at Franklin Regional Hospital.
The difficult recruitment effort is a symptom of a larger problem.
There is a lack of psychiatric professionals in New Hampshire, and that translates into longer waiting times for patients seeking mental health services, said Pritchard, executive director of Lakes Region Mental Health Center, which has providers serving the Franklin facility and Lakes Region General Hospital.
"Patients see physicians less often than we think would be best practice," Pritchard said. "If a doctor said he'd like to see you again in a week, you may not be able to get an appointment for three to six months."
Dr. Raymond Suarez serves as chief of psychiatry for both hospitals.
While a psychiatric nurse practitioner can prescribe medication, it takes a psychiatrist to authorize a treatment plan for a patient.
Meanwhile, there is a lack of beds statewide for psychiatric patients. Patients are often forced to wait days in hospital emergency departments until a bed opens up at New Hampshire Hospital or one of the state's four other designated receiving facilities.
Doctor stress
Dr. Vladimir Jelnov, chief medical director for Lakes Region Mental Health Center, said a lack of psychiatric providers causes more stress on other doctors and nurses. His organization sees 4,000 patients over the course of a year.
"If you don't have enough psychiatrists, others have to do double the job or triple the job," he said.
"I'm a little discouraged. It takes a lot of time trying to recruit someone and sometimes it feels like nobody wants to work here."
A report from the Henry J. Kaiser Foundation shows New Hampshire has a shortage of mental healthcare professionals. The report estimated that only 45 percent of the state's need for such professionals was being met. Federal regulations stipulate that there is a shortage of mental health providers when the population-to-provider ratio exceeds 30,000 to 1.
National problem
Ken Norton, executive director of the National Alliance on Mental Illness in New Hampshire, said the difficulty of recruiting psychiatrists was shown in dramatic fashion three years ago when the Cheshire Medical Center in Keene closed its mental health unit after staff psychiatrists retired and couldn't be replaced.
He said many other states are also seeing a shortage of psychiatrists.
"It's a national problem," he said. "The number of psychiatrists retiring each year is greater than the number of medical school students specializing in psychiatry."
Financial considerations may persuade some medical students not to specialize in psychiatry. Insurance reimbursement rates are less for psychiatrists than
they are for other physicians, Norton said.
Milliman, a national actuarial and research company, found that primary care providers were paid about 20 percent higher rates on average for office visits than behavioral providers. Low reimbursement rates and paperwork burdens have led some psychiatrists to no longer take insurance payments, instead opting to have patients cover their own bills.
A study by researchers at Weill Cornell Medical College found that the percentage of psychiatrists who accept private insurance has dropped to 55 percent.
Psychiatry positives
Norton said although there are challenges, there are also plenty of positive things about working in the mental health arena.
"There are workforce shortages across the whole spectrum, including psychologists and social workers, but in covering the facts, the inadvertent message might lead to the question of, 'Why would I go into a profession with high caseloads, high burnout rates and lower wages as opposed to doing something else?'" he said.
"The answer is because it's a wonderful profession to be in. It's difficult and challenging work, but it is very rewarding to have the ability to help people who are struggling, to provide hope for people and see them through to a path to recovery."
He praised those who are working in the field.
"A lot of the psychiatrists we have now who are working in the public mental health system are absolutely outstanding, including those at New Hampshire Hospital, community mental health centers, folks at the prison," he said.
"These are top-notch psychiatrists who have decided they want to work with this population, probably forgoing better salaries working in the private side rather than the public side."
Norton said those professionals don't always get the credit they deserve.
"People with severe mental illness are devalued and marginalized by society, and so are the people who work with them. In some ways, the fact that we're willing to board people in emergency departments for days and weeks on end without treatment or due process rights shows how little we think of them."
Dr. William C. Torrey, vice chair for clinical services in the Department of Psychiatry at Dartmouth-Hitchcock Health, said that in recent years medical students have shown more interest in specializing in psychiatry.
According to the National Resident Matching Program, a total of 982 U.S. senior medical school students matched with a psychiatry residency last year, up from 923 in 2017. This marks the sixth straight year in which psychiatry's numbers have risen.
Those who go into the specialty will help replace the many psychiatrists who are reaching retirement age. Torrey said 60 percent of psychiatrists are 55 years of age or older.
He said the national shortage of psychiatrists comes at a time when more people are seeking psychiatric help than ever before. The National Institute of Mental Health says one in five U.S. adults live with mental illness, but estimates suggest only about half of these people seek treatment.
"The stigma has been reduced a little bit," he said. "There are different ways of practicing. Organizations are hiring psychiatrists. Psychiatrists are able to care for people at a distance, through telepsychiatry. You can sit at home and care for people all over the country.
"Psychiatry is incredibly interesting. You get to deal with people in incredibly complicated states. You get to know patients well, and you can do a huge amount for them. It's never boring and stays interesting over the course of an entire career."
This story was produced by the Granite State News Collaborative as part of its Granite Solutions reporting project. Read more stories and find resources on behavioral health at collaborativenh.org.