NH senators eye SBIR reauthorization, MEP improvements
Shaheen bill would make SBIR program permanent; Ayotte eyes MEP expansion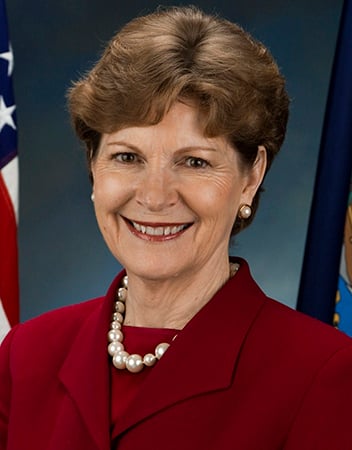 New Hampshire's two U.S. senators have introduced separate pieces of legislation aimed at providing financial and technical assistance to small and medium-sized manufacturers and tech firms.
U.S. Sen. Jeanne Shaheen, D-NH, and U.S. Senator David Vitter, R-La., have introduced The SBIR/STTR Reauthorization Act of 2016, which would permanently authorize the Small Business Innovation Research (SBIR) and Small Business Technology Transfer (STTR) programs.
The two programs are currently scheduled to expire on Sept. 30, 2017 after a six-year extension.
"The SBIR and STTR programs have a proven track record of success and have enabled entrepreneurs across the country to engage in the research and development that keeps America at the forefront of innovation," said Shaheen, ranking Democrat on the Senate Committee on Small Business and Entrepreneurship.
Vitter is chair of the committee.
According to Shaheen, the programs "unleash the innovative potential of America's high-tech businesses."
"To keep America on the cutting edge of innovation, we should act now to ensure that the SBIR and STTR programs are here to stay," Shaheen said.
The SBIR and STTR programs dedicate a percentage of federal research and development funding to allow small businesses to work with federal agencies in areas such as public health and national security.
Meanwhile, U.S. Sen. Kelly Ayotte, R-NH, along with Sens. Chris Coons, D-Del., and Gary Peters, D-Mich., have introduced the Manufacturing Extension Partnership Improvement Act, which would expand and improve the MEP program, a public-private partnership dedicated to providing technical support and services to small and medium-sized manufacturers.
MEP centers offer resources designed to enable manufacturers to compete globally, support greater supply chain integration, and provide access to information, training, and technologies that improve efficiency, productivity, and profitability.
Among the bill's provisions:
• Permanently adjust the federal MEP cost share to one-to-one.
• Strengthen and clarify the MEP center review process and require re-competition of MEP center awards every 10 years.
• Authorize MEP centers to support the development of manufacturing-related apprenticeship, internship and industry-recognized certification programs.
• Increase the MEP program authorization level to $260 million per year through 2020.
• Require the MEP program to develop open-access resources describing best practices for America's small manufacturers.