NH Senate panel weighs competing association health plan bills
Business groups urge adoption of measure allowing them to be formed in the state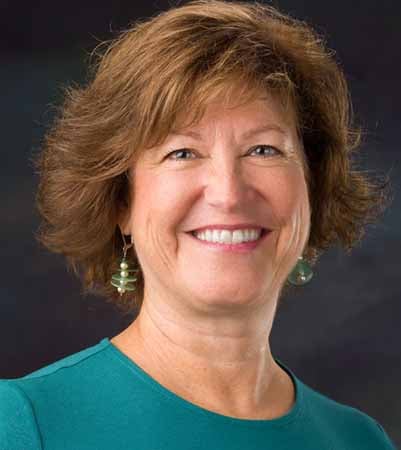 Under a recommendation by the NH Insurance Department, implementation of association health plans in the state should be tied to requiring those plans to pay into a fund to help insurers with riskier populations.
Association health plans, or AHPs, allow small businesses and self-employed individuals to band together for lower-cost health insurance. The department told lawmakers on Tuesday that the plans should be required to fund a risk assessment pool, similar to one currently at work in the Affordable Care Act, that would help cover the costs of insurers with riskier populations.
At the hearing, business after business testified in favor of AHPs, which – thanks to changes in federal regulation – are a lot more viable. However, they still can't operate in New Hampshire without a major change in state law that would allow them to be formed.
The Senate Commerce Committee held hearings on two bills that would do that on Tuesday: Senate Bill 228, proposed by Senate Majority Leader Dan Feltes and SB 227, proposed by Sen. Jeb Bradley, R-Wolfeboro, on behalf of the Insurance Department. Business groups lined up behind both.
Each would change the law that governs existing groups, known as multiple employer welfare arrangement that allows large existing organization of a single industry – like the Bankers Association and the Auto Dealers Association – to allow smaller groups of businesses based on a common interest (like Uber drivers) or a geographical location (like a chamber of commerce).
Both bills try to strike a balance, allowing for flexible new policies while at the same time not undermining the existing system by skimming off a more healthy population. But that balance is slightly different in each bill.
HB 228 is stricter, giving the insurance commissioner the ability to quash plans that undermine the existing market. It requires that AHPs not only adhere to federal but almost all state health insurance mandates. It also requires that each group have at least 500 members.
HB 227 requires groups to have more than 250 members, skips some state mandates and has no real mechanism to protect the existing market.
A 'cry for affordable healthcare'
The NH Association of Realtors testified for HB 228, noting that many Realtors are sole proprietors and about 18 percent are uninsured. Many who have coverage get their insurance through a spouse or a second job, Medicare or the ACA exchange. But with an average age of 55 many of them can't afford the rates.
"There has been a tension with small groups, and this would give them more leverage," testified Paula Rogers, a lobbyist for Anthem, noting that the insurance market has been in transition. The individual market – primarily subsidized coverage under Obamacare – lost 40,000 members, as the Medicaid expansion population was moved back to Medicaid. The small group market has shrunk, from more than 80,000 to about 60,000.
"We see this as a business opportunity," said Rogers. "There is an enormous amount of energy of wanting this to work. Whether it can work in the future remains to be seen."
However, other business groups testified in favor of Bradley's bill, though none denigrated Feltes'.
"The consensus is that Bradley bill is more conducive to creating opportunity," said Jim Roche, president of the Business and Industry Association. "But we applaud both endeavors."
Others just cited the need for AHPs, which they said could cut healthcare premiums by 10 percent.
"The cry for affordable healthcare is the biggest thing we hear from our membership," said Donna Morris, CEO of the Greater Salem Chamber of Commerce.
"We get calls on a weekly basis from businesses who want more affordable insurance. But we don't have anything to offer them," said Tracy Hall, CEO of the Greater Nashua Chamber.
The Insurance Department said it was concerned worried that AHPs wouldn't be viable under Feltes' bill because "how can you certify that there won't have an affect on the existing market?" said Jenifer Patterson, healthcare policy director for the department.
Instead, the department's draft amendment would have an actuary compare the population in each pool (though it would not use actual claims data). If there was a 20 percent discrepancy, those with a healthier pool would have to pay enough to get that number down to 12 percent, though those numbers may change, she said.
"I think it is far preferable to allow associations to be viable as opposed to have them certified," Patterson said.