NH Senate panel takes on tip-sharing, again
Committee mulls over whether employer suggestion is more of a demand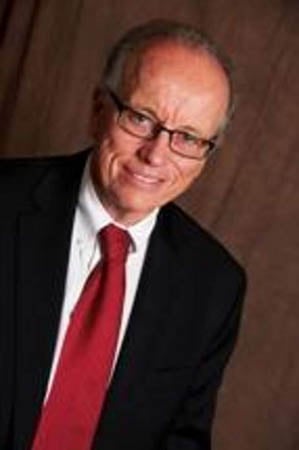 Is it OK for an employer to "suggest" that a waiter or waitress share a tip with others, as the New Hampshire Lodging and Restaurant Association proposed to the Senate Commerce Committee Tuesday?
Or would it come off more as a command, as an NH Department of Labor official contended?
Lawmakers have been trying to come up with some kind of compromise on Senate Bill 177, one of the many leftover bills that got lost in the budget shuffle last legislative session and was sent back to committee.
Currently, the law states, "Tips are wages and shall be the property of the employee receiving the tip." That employee can "voluntarily and without coercion" participate in a tip pooling or sharing. And an employer can administer it, and even suggest "reasonable and customary practices" as well as mediate disputes between employees.
But the law is silent about whether an employer can implement the policy in the first place.
The original bill would enable an employer to require a vote of tipped employees to allow tip pooling, and if a majority chooses, the rest would have to go along. But lawmakers were unwilling to mandate that wait staff would have to give up their tips.
The new language allowing employers to suggest the arrangement attempts to "strike a balance," said Henry Veilleux, a lobbyist for the NHLRA. It is both in an employer's and employees' interest to work as a team, "because that helps best move the tables, and everybody does well when the tables move."
It is also fair, he said, because sometimes the bus boy and food runner are working as hard, if not harder than the person who takes the order.
But a suggestion from an employer to an employee means more than a suggestion from a friend, said NH Labor Commissioner Jim Craig.
"There is a lot of subtlety in that relationship," said Craig. "The employer has leverage you don't have. 'You want to be here, and you want some good tables?' That's why we prefer more of an employee-driven system. It is fine the way it is."
The employer doesn't even have to threaten to get his or her way, added Michelle Small, DOL's wage and hour administrator.
"Anybody that starts a new job knows that when an employer suggests, you do it right away if you want to keep your job and be part of the team."
Both officials were also troubled that the language about tips being property of the employee was left out of the latest version of the bill, though Veilleux offered to put it back in
"I don't think it's necessary," said Sen. Jeb Bradley, R-Wolfeboro, who was chairing the committee. "I think it is belt and suspenders, but it might help everyone to come to an agreement."