NH Senate panel hears renewed call for rail funding
Proponents seek reinstatement of $4m in federal funds for project planning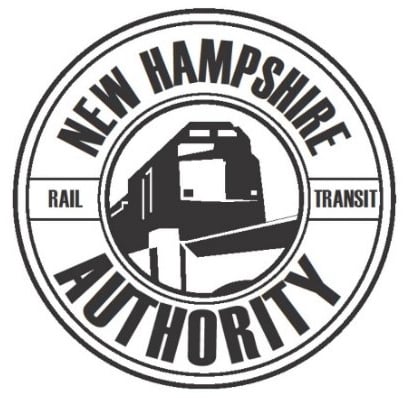 Proponents of moving ahead with the NH Capital Corridor passenger rail project are turning to the Senate Transportation Committee to revive their effort this legislative session.
The panel on Tuesday heard from the NH Rail Transit Authority, along with a group that included the Greater Manchester and Greater Nashua chambers of commerce, representatives from the high-tech community and other business and political leaders, including Nashua Mayor Jim Donchess. They urged the committee to reintroduce funding by amending House Bill 2016, the state's 10-year transportation plan. The amendment would allow the state to obtain federal funds to seed further planning for the rail project.
Earlier this session, despite approval by the Public Works and Highways Committee, the full House voted to remove the rail study funding.
In advocating for reinstating the funding, proponents insisted that the money would not come from state taxpayers. Instead, it would come from using 0.3 percent of the state's total $280 million surplus toll credits to leverage the $4 million in existing federal funding. The proponents described toll credits as being generated by previous state-funded construction, maintenance and improvements on the state's turnpike system that are used to leverage federal funds for various projects.
"Project development is an opportunity for the state to do its due diligence without putting a financial burden on New Hampshire taxpayers. We've already completed several studies which highlight the economic benefits of the project – this goes well beyond that," said Michael Skelton, CEO of the Greater Manchester Chamber of Commerce. "Funding this phase is a win-win for all involved as it will deliver critical data regarding the financial implications of the project at zero cost to the state. We simply must move forward on this issue."
In a letter to the panel, Jeremy Hitchcock, CEO of Manchester-based Dyn, said a passenger rail line would help attract skilled employees to New Hampshire.
"I have spoken with countless skilled workers in Boston who want to be a part of the story we're building here in New Hampshire. But they feel cut off," wrote Hitchcock. "Rail would provide those trained Massachusetts workers with that connection to New Hampshire, along with countless others."
Rail also would be a shot in the arm for Manchester-Boston Regional Airport, according to Mark Brewer, the airport's director.
In a letter to the panel, Brewer argued that without a rail connection, the airport faces "a competitive disadvantage" against Logan International Airport in Boston and regional airports, such as T.F. Green Airport in Providence, R.I., Rhode Island.
Passenger rail "would provide an efficient transit option for those looking to fly out of Manchester and enhanced connectivity options for those flying in," he wrote. "With a passenger rail linking the greater Boston area, northern Massachusetts and southern New Hampshire together, the opportunity for both northbound and southbound public transportation options to Nashua, Manchester-Boston Regional Airport and downtown Manchester expand tremendously."
Other businesses writing letters in support of rail funding were: Anagnost Companies; Brady Sullivan Properties; Eckman Construction; Hoyle Tanner Associates; McLane Middleton; Citizens Bank; SilverTech; Northwestern Mutual; St. Mary's Bank; NH Institute of Art; Elm Grove Properties; Sojourn Partners; Manchester Development Corp.; Southern NH University; CCA Global Partners; Eastern Bank; and Derryfield School.
The $4 million project development phase consists of establishing a detailed financial plan, preliminary engineering, environmental permitting and preparation of funding applications for submission to the Federal Transit Administration and Federal Rail Administration.