NH Scholars program beefs up options
New STEM and arts pathways offered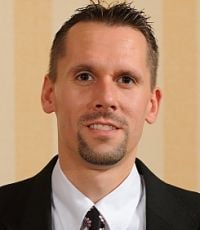 The NH Scholars program, a community-based program that encourages students to take a more rigorous core course of study in high school, has begun offering new options for students willing to take more challenging and rewarding course loads.
Starting this fall, students are able to choose one of three options to purse a NH Scholars diploma: the traditional NH Scholars path, a newly created STEM emphasis, and a new arts emphasis.
The new options will require a minimum grade point average as well as classes focused on each specific path.
"Based on changes and challenges of our economy, along with a focus on STEM-related careers, we are adding to our content and intensity," explains Scott Power, director of NH Scholars. "We know the business community needs graduates who are skilled in STEM programs. But we also recognize the value of arts to our communities and our culture. Students deserve options."
Any New Hampshire high school wishing to add the STEM pathway or arts pathway can participate this year. STEM can be provided through a variety of different classes.
The NH Scholars STEM emphasis will require four years of English, math and science, with an additional year of a STEM-related course. To receive this recognition, students must carry a 3.2 GPA while also taking social science and foreign language classes.
"This more tightly aligns the needs of the business community with what is available in New Hampshire high schools," said Jim Roche, president of the Business and Industry Association of NH. "When our pipeline of young talent stretches from high school through college graduation without interruption, New Hampshire businesses will benefit from a better prepared, properly trained workforce."
The NH Scholars arts emphasis will require the same basic standards as the traditional NH Scholars pathway, but students interested in the option must also take two years from a visual, fine arts, performing arts or graphic design program.
The current NH Scholars will continue to require students to take four years of English and math, with three years of lab-science, 3.5 years of social science and two years of a foreign language to qualify for a NH Scholars medallion. There is no GPA minimum requirement for the traditional NH Scholars pathway.
NH Scholars is operated as part of the New Hampshire College and University Council, a coalition of 17-members schools devoted to student development and quality higher education.