NH House panel votes to nix right-to-repair consumer electronics bill
Recommendation to send it to study effectively kills the measure for next session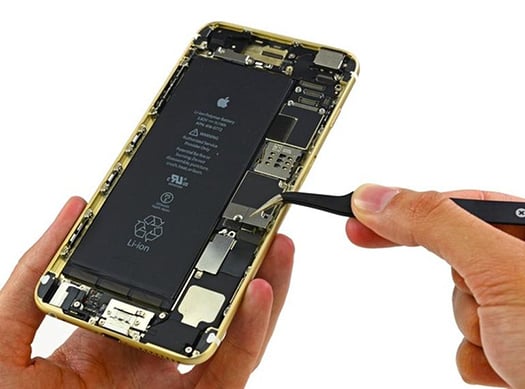 It looks like right-to-repair bill is off for another year.
The New Hampshire House Commerce and Consumer Affairs Committee overwhelming voted to send the controversial measure to interim study. If, as expected, the full House backs the recommendation, it will kill the bill, at least for now.
"I'm disappointed in this particular outcome. I think we should move forward on this," said Rep. Kermit Williams, D-Wilton, who argued that lawmakers should help small businesses that make and need the repairs instead of being "enthralled by the international businesses that make the electronics."
But the committee felt there were too many concerns "with regards to security that we need further study," said Rep. Greg Indruk, D-Nashua.
House Bill 462 would have required that manufacturers share information and parts with those who are not authorized to repair them. After those in healthcare and agriculture argued that this could jeopardize safety, Williams came up with an amendment that would attempt to restrict the bill simply to consumer electronics. But even there he ran into objections. Smartphones are increasingly integrated into every aspect of a person's life, argued opponents, and there were not enough protections about access and security.
So far, no other state has passed a right-to-repair bill for consumer electronics, though Massachusetts passed one pertaining to automobiles.
Williams, who predicted a close vote on the bill, never presented his amendment to the committee, and was one of only two lawmakers to vote against sending it to interim study, effectively killing the bill for the coming session.
He was joined by Rep. John Potucek, R-Derry, who thought the bill was unnecessary because "in the near future, cellphones are throwaways. Everyone will just get a new one."
"They already are," replied several Democrats. "That's the problem."
According to a recent report by the U.S. Public Interest Research Group, Granite State residents throw out 1,500 cellphones a day. Repairing them, according to the report, would save consumers money, save energy in producing new ones, and prevent unnecessary disposal, which can damage the environment.
The full House will take up the interim study measure in January.
Correction: An earlier version of this story incorrectly identified Rep. Kermit Williams of Wilton as a Republican. He is a Democrat.