NH House OKs 'ban the box' bill
Measure would bar job applications from asking about criminal history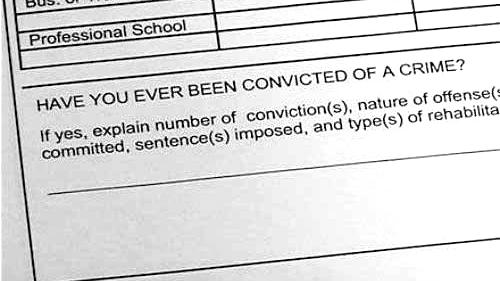 Employers won't be able to ask about a worker's criminal history on a job application, nor could the company be able to conduct a criminal background check before an interview, if a bill passed Thursday in the New Hampshire House becomes law.
Senate Bill 100 would "ban the box" on an employment application form asking about criminal history, but it would allow employers to ask the applicant that very same question at the interview and conduct background checks subsequently.
"It will let people have an opportunity to explain themselves and be considered like anyone else for employment," said Rep. Michael Cahill, D-Newmarket
The bill would also allow employers to ask about criminal history if there are federal or other state laws requiring them to do so, such as is required in child care workers.
Opponents of the measure said it is one more example of the state trying to interfere with companies' right to control the hiring process, arguing that a small business really shouldn't have to research the law to find out what kind of questions they can ask whom.
"Under this law I can't ask about someone if they have been convicted of embezzling," said Rep Jonathon Mackie, R-Meredith. "That's absurd."
Mackie's also said that, by not being allowed to ask, some employers might use prejudices rather than fact and discriminate against minorities.
The House passed the bill, 217-130, back to the Senate which must accept a minor amendment before the measure is sent to the governor. The Senate's previous vote was enough to override a possible veto, but the House vote fell short of that.