NH foreclosure deeds jump in third quarter
But auction notices, delinquency numbers drop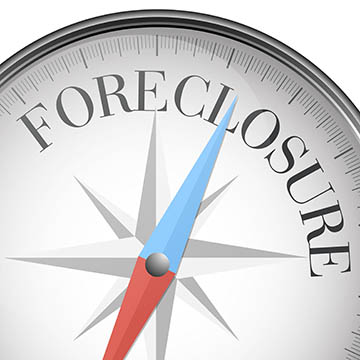 The number of foreclosure deeds filed in the Granite State rose sharply in the third quarter, but the number of foreclosure auction notices and delinquencies fell, according to the NH Housing Authority.
So what gives?
Foreclosure deeds – the number of properties actually deeded over after a foreclosure auction – have been falling annually ever since the end of 2011 and reached their lowest level since 2006 in the second quarter of 2015. But they jumped up 41 percent, to 493, in the third quarter – 15 percent over the third quarter of 2014.
But the number of foreclosure auction notices fell to under 200 a month in August, September and October, after peaking in July at 259. The October figure was 47 percent below the number of notices filed last year. And the mortgage delinquency rate, at 4.7 percent, is roughly a percentage point below where it was a year ago.
The rise in the number of foreclosure deeds is "not the result of an economic downturn or a contraction in the housing market," explained the Housing Authority.
Rather, it appears to be the result of banks and other mortgage holders clearing out long-term delinquent properties through the foreclosure process.
Even with that effort, there are still about 2,000 New Hampshire homes in the foreclosure process, about 1.2 percent of all homes.
But even with the latest spike, 2015 is on track to having the lowest number of foreclosures deed filings since the housing boom ended in 2006.