NH construction unemployment rate falls in March
1.8% year-over-year drop seen as a hopeful sign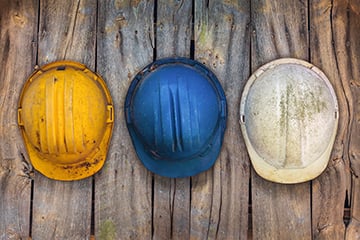 New Hampshire's construction unemployment rate in March fell to 8.8 percent, a sharp 1.8 percent drop from March 2014 and almost 3 percent lower than the jobless rate in February 2015.
The statistics, compiled by Associated Builders and Contractors, show a somewhat strengthening Granite State construction economy, although an increase in employment is usually expected each March.
But, as ABC economist Bernie Markstein noted in his analysis of the data, the more important trend is the year-over-year drop from 10.6 percent in March 2014 to 8.8 percent this March.
He said that the declining rate, along with other construction-related data, "indicates that the fortunes of the industry and employment in the industry continue to improve."
New Hampshire's March 2015 construction unemployment rate is the lowest in March since 2008, as the recession began to take hold. That March, it stood at 8.5 percent. Two years after that, the March rate reached its uncomfortable peak, when it hit 24.7 percent.
Nationally, the ABC noted that the construction unemployment rate fell in 41 states. The lowest rates were seen in Nebraska (3.5 percent), North Dakota (3.8 percent), Wyoming (4.2 percent), Hawaii (4.7 percent) and Utah (5.2 percent).
The highest rates were reported in Rhode Island (15.5 percent), Connecticut (14.6 percent), West Virginia (14.3 percent), New Jersey (13.7 percent) and Georgia (13 percent).
New Hampshire's construction jobless rate was second-lowest in New England, behind Vermont's 7.7 percent. Massachusetts' rate stood at 10.7 percent, and Maine's at 10.5.
The Granite State's unemployment rate across all industries was 3.9 percent in March 2015.