NH broadband survey emphasizes inadequate access in rural areas
Respondents voice dissatisfaction with limits of current service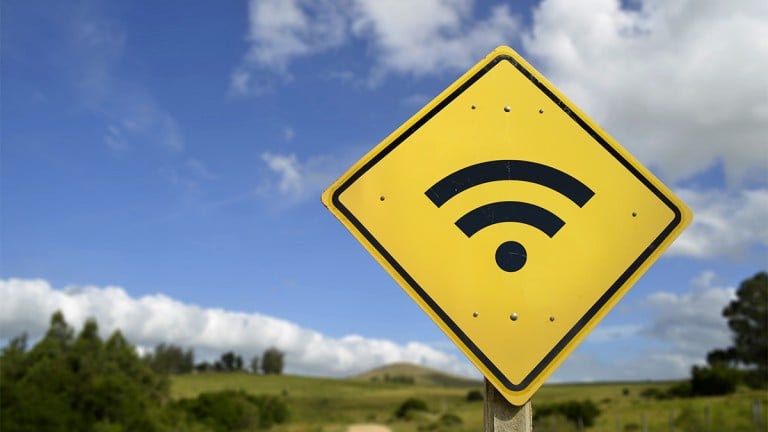 An ongoing broadband survey of New Hampshire residents is confirming the disparities and disaffection found in geographically outlying communities where unreliable internet infrastructure is failing to meet remote work and schooling needs during the pandemic.
Residents in Landaff, North Haverhill, Bristol, Keene, Orford and Lebanon were the most vocal participants in the survey, which was conducted by Mission Broadband, a Maine-based rural internet consulting firm. In those communities, between 45% and 55% of respondents reported their internet is not adequate for work, meaning they have difficulty videoconferencing, uploading or transferring large files and connecting to the virtual private network of their company.
In Lyme – which is currently constructing a fiber network with ValleyNet, 74% said their ability to telecommute is impacted by the unreliability and speed of their internet.
"The pandemic has pointed out a bigger gap," said Mike Reed, director of external affairs for Mission Broadband and past president of FairPoint Communications in Maine. "Zoom meetings are my life now, and almost every meeting somebody will snap off their video because they have a choice: either audio or visual. They have to stop using visual. That's very common."
Reed said he was "shocked that some of the early responses came right down the Connecticut River." He was also surprised by the amount of dissatisfaction, which he "expected to be in the 30% range" but "to see it that high, it was really eye-opening for how much work we have to do in New Hampshire."
Federal funds
Distributed in partnership with the New Hampshire Department of Business and Economic Affairs, the survey collected 3,300 responses and will continue to remain open to provide state and municipal officials with data on which towns might receive priority, with the expectation that the federal government will continue to release funds for states to build out rural broadband.
Gov. Chris Sununu recently announced $6.5 million will be allocated to projects in the towns of Bristol, Danbury, Deering, Errol, Hillsboro, Mason, Springfield, Stoddard and Washington. Sununu expects to provide more details in the coming weeks regarding the remaining $9.6 million he expects to allocate from the Connecting New Hampshire Emergency Broadband Expansion Program.
Under the federal CARES Act, projects must be complete before Dec. 31, a tight turnaround for broadband buildout. U.S. Sen. Maggie Hassan, D-NH, has co-sponsored a bill with Sen. Chuck Grassley, R-Iowa, to extend that deadline through 2021.
Mission Broadband's Reed is not concerned about deadline extensions. He expects Congress to pass more packages with federal funding for states, which is why his firm has positioned itself to consult with municipal broadband committees in communities across Maine, New Hampshire and Vermont.
Reed, who said funds must be used resourcefully to not duplicate broadband networks in certain areas, is advocating communities that can afford it to build fiber as a long-term solution, or build out a network as a two-step process, with a more affordable option first and plans for fiber later on.
According to the survey, nearly 400 survey respondents said they use a makeshift solution for internet, such as fixed wireless, mobile hotspot or satellite. A significant number of dissatisfied residents had copper DSL service (fewer than 700), though approximately 500 residents with a cable modem also reported their service did not fit their needs. Just 142 of the survey respondents said they have fiber – another 825 did not know or list their type of service.
The survey will remain open for some time and is available here.
Reed is hoping to see the response quadrupled.
"I hope our Legislature and folks in Washington can use this data to say we need to put some money toward this."