NH bankruptcy filings remain low in May
23% decrease from a year ago; 10% lower than April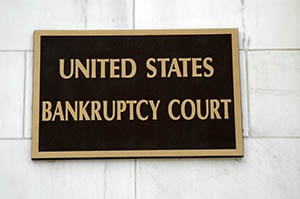 New Hampshire bankruptcy filings continued at their record low pace in May.
Some 179 individuals and businesses filed for protection, 23 percent less than May 2014 and a decrease of 10 percent from April. It was the lowest number of May bankruptcy filings since 1990 unless you count 2006, the year after federal bankruptcy law was changed to make it more difficult for individuals to file. The smallest number of filings of any month since 1990 (excluding 2006) was January 2015, when 155 households and business filed for protection.
The number of filings flirted with, but did not get beyond, the 200 mark in March and April, then dropped down by 20 again in May to 179. At the heart of the recession in March 2010, there were more than triple that number.
Two businesses filed for bankruptcy protection in May:
• Dolce Donuts Inc., Webster, filed May 4, Chapter 7. Assets: $650. Liabilities: $246,957.
• Economy Plumbing & Heating Inc., Keene, filed May 15, Chapter 7. Assets: under $50,000. Liabilities: $1 million to $10 million.