NH bankruptcy filings drop in June
But nine business-related petitions are a monthly uptick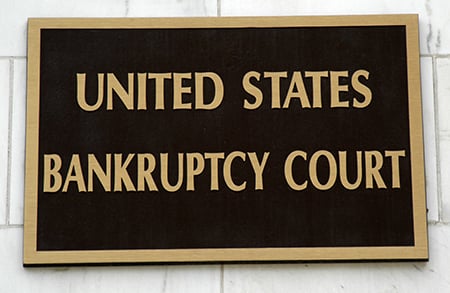 The total number of New Hampshire bankruptcy filings in June dropped, though at the midyear point, total bankruptcies are up compared to a year ago.
Month to month, bankruptcy filings are still pretty erratic. Some 140 were filed in June, 43 fewer than May — a 23.5% decrease, although they totaled 11 more than June of 2018. That follows a 15% month-to-month increase in May.
Year-to-date, that brings the monthly average to 155 filings, the highest since 2015.
In any case, it's still better than in the heart of recession, when there were 443 filings in June 2010.
Nine of last month's bankruptcy filings were business-related, compared to seven in May. One was an involuntary filing. Four of those filed directly as businesses, of which two – both realty companies – appear to be related, since they list the same address. Four filed directly in May, one in April and none in March.
The business filings are:
BP Electric LLC, Rochester, filed June 7, Chapter 11. Assets: $50,001-$100,000. Liabilities: $100,001-$500,000
82 Scores Sports Bar and Grille LLC, Keene, filed June 12, Chapter 7. Assets: $26,000. Liabilities: $304,734.
Fireball Realty LLC, Manchester, filed June 28, Chapter 11. Assets and liabilities: $1 million to $10 million.
• Pitbull Realty Group Inc., Farmington, filed June 28, Chapter 11. Assets and liabilities: $500,000 to $1 million.