NH bankruptcies rose sharply in May
Largest number of monthly filings since March 2017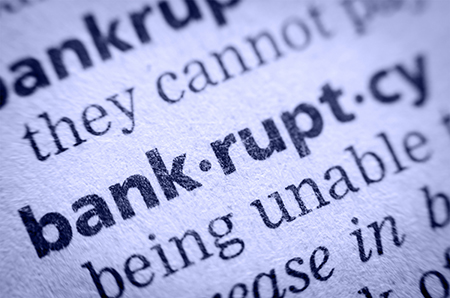 New Hampshire bankruptcy filings jumped up in May, the most filed in a month this year or any month since March 2017 and the most filed in May since 2014.
Some 183 individuals and businesses filed, 24 more than in April – a 15 percent increase from the 172 filed in May 2018.
That brings up the monthly average this year to 157, the highest monthly average since 2015, 11 more than last year's average, which was the lowest since 1989. But it is too early to tell whether this is just a temporary uptick or an upward trend.
In any case, we're still doing better than an in the heart of recession, when 472 filed in May 2010.
There were also more business filings. Seven filed were due to business-related debt, compared to three in April. And four of those filed directly as businesses. Only one did so in April.
The business filings are:
White Birch Brewing LLC, Nashua, filed May 5, Chapter 11. Assets: $449,583. Liabilities: $11,205,606.
Jason Curtis Outdoor Services Inc., Deerfield, filed May 6, Chapter 11. Assets: $3,439,618. Liabilities: $1,349,607.
Claremont Holding Co. LLC, Manchester, filed May 13, Chapter 11. Assets: $500,000 to $1 million. Liabilities: $1 million to $10 million.
TRF Farm LLC, Farmington, filed May 14, Chapter 12. Assets and liabilities: Less than $50,000.