NH bankruptcies rise for first time since 2010
13% more filings in August than a year ago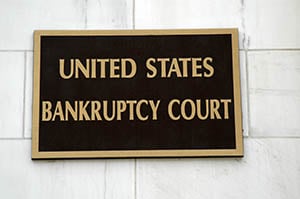 The number of New Hampshire bankruptcy filings rose in August for the first time since 2010, the peak of the recession.
While still less than half the number posted during the recession, the 178 filings in August represent a 13 percent increase over the 157 filed in August 2014. And the total was 15 more than in July 2015.
But even with the increase, filings are still behind last year's pace. Thus far, there have been 1,398 filings – 300 fewer, 17.7 percent less, than 2014 year-to-date. And in 2014 there were 14.7 percent fewer filings than in 2013. Indeed, since 2010, each year bankruptcy filings have declined by double-digit percentages.
There were four business bankruptcy filings, one more than in July:
• Spin PCB Solutions Inc., Salem, filed Aug. 3, Chapter 7. Assets: $55,941. Liabilities: $169,380.
• Bunker Hill Publishing, Inc., Piermont, filed Aug. 6, Chapter 7. Assets: $272,825. Liabilities: $153,976.
• Dean Drywall Installations LLC, Nashua, filed Aug. 21, Chapter 7. Assets: $618,094. Liabilities: $1,115,625.
• On Demand Imaging of Portsmouth LLC, Portsmouth, filed Aug. 26, Chapter 7. Assets: $17,492. Liabilities: $456,798.