'Next logical step': an on-line incubator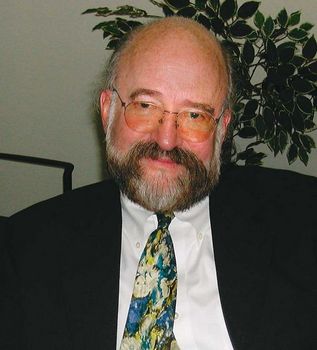 The New Hampshire Virtual Business Incubator — a first-of-its-kind on-line effort that provides information and support to new businesses — has been launched with the goal of expanding to become a national resource.
Not surprisingly, the thinking behind the incubator (nhvbi.org) is similar to that behind the on-line business resource BUZGate (the Business Utility Zone Gateway). Both are the creations of The Knowledge Institute, the business think tank headed by Dr. William Osgood, a New Hampshire businessman/ academic who has made it his mission to give businesses access to as many resources as they need to grow and thrive.
Like BUZGate, nhvbi.org features links to a myriad of business resources, but it also provides more in-depth, one-on-one support almost exclusively through the Internet.
"Over 75 percent of new businesses fail within five years, however, over 80 percent of businesses started in an incubator survive," said Osgood. "The virtual incubator was the logical next step after BUZGate. The more virtual a resource can be, the more valuable it is because it allows people to readily find their specific needs."
Nhvbi.org provides all of the same resources a brick-and-mortar incubator does — business development, financial/angel investor resources, technology support, the ability to bounce questions off an expert — even the opportunity to swap ideas around a "virtual water cooler" with other incubator "tenants."
The Internet-based incubator's services will come in three tiers or "phases," said Osgood.
The first phase involves services that support general business issues, such as links to start-up basics, where to find funding, answers to frequently asked questions and access to expert-moderated Weblogs, or "blogs." But even this level of service provides access to literally thousands of experts from a wide range of fields.
For instance, said Osgood, "we've partnered with a Web site that lists some 10,000 scientists."
The second level of service involves what Osgood calls "technology gatekeepers" — much more specialized technical support and pro bono business services. This service tier requires membership in the incubator.
The third and highest level of support will require a fee, "perhaps $75 or so," said Osgood, and provides participants with a secure, collaborative on-line workspace.
For instance, tenants can post their quarterly financials and get a CFO mentor to view them. Another top-tier service would be on-line administrative services, such as document support, through which reports could be professionally laid out, collated and distributed to a number of parties, with the tenant being billed for the job.
Other proposed services for tenants include group purchasing of everything from office supplies to health insurance.
Currently, nhvbi.org — created in partnership with the New Hampshire Community Technical College-Stratham/Pease and CombiNet — is funded primarily through grants and support from its sponsors. Osgood is looking to raise another $45,000 for advanced technical development.
"Our primary source of funding in the future will be from resource partners and the banking community, with a minor amount from tenants' membership fees," said Osgood.
At some point, Osgood plans to bring an incubator director on board to manage the various services, but "right now, we're still building and dealing with tech issues." He said that the advent of such technology as "spiders" to check for dead Internet links make it possible to have just a few people manage the entire behind-the-scenes aspects of the virtual incubator.
Ultimately, Osgood said he'd like to see the virtual business incubator expand to a national presence, just as BUZGate has. "We have a perfect model in BUZGate, but before we do that, we need to have state and regional partners," he said.