Next-generation learning
What we all can learn from Udacity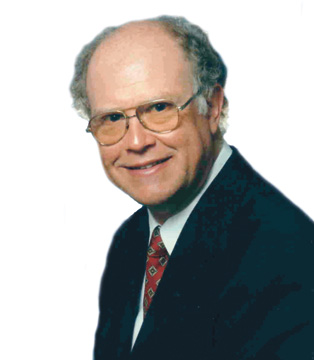 Do you feel the world is leaving you behind? Even if you're a recent grad from a prestigious university, you may be painfully discovering that you're simply not qualified for many of the leading-edge job opportunities today. Some of these may not have even existed when you were in school or when you were deciding what you wanted to be when you grew up. I'm told it takes about four years for leading technologies to make it into textbooks and college courses. By that time, they're no longer leading-edge, and there's even newer stuff we're missing out on.
Let's say you wanted to break into the self-driving car industry. It's new, it's growing and the sky may be the limit. But how would you do that? There probably wasn't even one course on that at your school.
Artificial intelligence has been around for a while, but the latest techniques and developments haven't. Maybe virtual reality is your dream job, but again, how do you break into that with leading edge techniques? In fact, there are many brand new fields.
Predictive analytics, machine learning and data science may not be brand new, but the very latest technologies in each of these are.
Maybe you love gaming, and your dream job would be developing the next Pokémon rage. Once again, how do you break in? Playing games even with a passion is not developing them. Where do you get that knowhow?
Do you ever use Google? I can't imagine that you don't. I remember a conversation with a high school teacher who was telling me kids are so smart today. "You can ask them anything you want, and they'll come back with the answer."
My response was, "Mike, knowing how to ask Google doesn't make you smart. Anyone can do that. Learning how to develop the algorithms that make Google work, that could get you a good job."
In a recent conversation with Brian Hart, CEO of Black-I Robotics, he related his experience sitting in on a Udacity session. Udacity is an incredibly forward-learning opportunity. The courses are online, enabling the latest technologies to get to you much quicker than going the textbook / college course route.
Individual course work is done online at your convenience, making it so much easier for people with real jobs they have to contend with. Even so, "the classes" get together periodically to enable students to discuss things with each other.
It was one of these that Brian attended, and he was suitably impressed, and so was I from his description.
Udacity's mission statement is quite specific:
"Our mission is to bring accessible, affordable, engaging, and highly effective higher education to the world. We believe that higher education is a basic human right, and we seek to empower our students to advance their education and careers.
"Education is no longer a one-time event but a lifelong experience. Education should be less passive listening (no long lectures) and more active doing. Education should empower students to succeed not just in school but in life."
Udacity says it is "building an online university, 'by Silicon Valley,' that:
• teaches the skills that industry employers need today
• delivers credentials endorsed by employers
• educates at a fraction of the cost of traditional schools
It offers what it calls "Nanodegree" programs and credentials with industry giants like Google, AT&T, Facebook, Salesforce and Cloudera, "designed so professionals become Web Developers, Data Analysts, Mobile Developers, etc. Our students acquire real skills through a series of online courses and hands-on projects."
So, if you'd really like to break into one of these new careers, here's one way to do it.
If you're hesitant, remember this. Many of the jobs that exist today will disappear. Even professional jobs can be automated to some degree. Is your job likely to be around in five years? If there's any doubt, here's your chance to get ahead of the curve and get qualified before the rush.
Don't wait till you get a pink slip.
Ronald J. Bourque, a consultant and speaker from Windham, has had engagements throughout the United States, Europe and Asia. He can be reached at 603-898-1871 or RonBourque3@gmail.com.